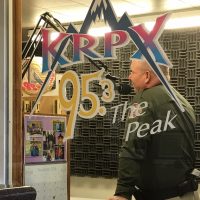 The local area is all too familiar with wildland fires in the last week and has seen the devastation that fires have left over the years. Currently, the valley has watched as the smoke fills the air while fire crews work diligently to contain the Trail Mountain Fire. It's no wonder that strict fire restrictions have been issued for the majority of the state.
"You know with the dry conditions and the way the weather has been lately, we are in the fire restrictions already and it's a little concerning to me that the fire season has started this early and it's a long summer," stated Carbon County Sheriff Jeff Wood. "The counties that are affected by this are San Juan, Grand, Emery and Carbon. So, this year for us to keep in mind no campfires, no welding or anything like that out in the field. No fireworks at all." Other specifics of the fire restrictions are no igniting or using fire, this includes charcoal and briquettes, smoking must be within an enclosed vehicle or a spot that is paved and free from dry vegetation. No operating small combustion engines without approved and working spark arrestor.
"There are some exceptions to this a person with a permit or waiver, specifically authorizing a specified act. So that would probably be a firework show or something, you can get a waiver for that and then any on-duty firefighter performing training for his official duty," said Wood. Failure to comply with the outlined fire restrictions is a violation of state law and punishable by up to six months in jail and a fine of up to $1,000.00.
The upcoming Carbon County Search and Rescue Demolition Derby have drivers working on vehicles for the event set to take place in August. "We're encouraging people to build demolition derby cars make sure you aren't doing that outside in a weeded area, make sure you are in an area that has concrete and things to weld and all the stuff," explained Wood. The fire restrictions are set in place to prevent starting a fire that could grow into a blaze.
To keep up on all the happenings at the Carbon County Sheriff's Office visit their Facebook page.