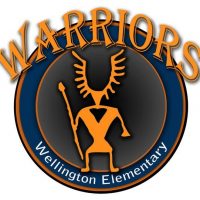 Wellington Elementary is hosting a Parent Night on January 14 at 5:30 pm at the school which is located at 250 West 200 North for all parents with students attending the school.
"Each school has a School Community Council and with this council, they determine some areas that we would like to improve or things we would like to bring to our school," explained Principal Stacy Basinger. "One of the things they wanted to do was to provide a Parent Night which is full of information and resources, obviously focused for parents, that will help their kids." There will be a free dinner served before two informational classes begin at 6:00 pm and 6:45 pm.
Parents will be able to choose which classes they would like to attend. "We have Polly Atwood with Strengthening Families coming to always provide a great class, she's going to teach about Positive Discipline in the Home and then we will have some break-outs related to academics, reading and math with a focus on kindergarten through second grade and third grade to fifth grade," stated Principal Basinger. While parents are attending their classes there will be fun activities planned for the children to enjoy.
During the holidays the school's PTA held a fundraising competition where students were encouraged to sell delicious chocolate candy bars. They set several goals for the students to meet and when a goal was met there was a reward given. "As the students sold more boxes of chocolate, they got to vote for different tasks that each of our teachers would have to do; for example, chicken dance in front of the school, some got taped to the wall, some had pies to the face, on and on and on you name it," said Principal Basinger. This was the first year that the students sold all their boxes of chocolates which meant the principal was the big prizes and was voted to sport pink hair for a month as their reward.
To keep posted on the comings and goings of Wellington Elementary visit their Facebook page.