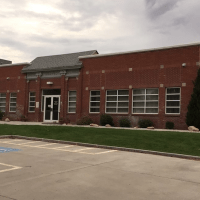 The Southeastern Utah Association of Local Governments (SEUALG) offers three housing rehab programs to income-qualified households, the Community Development Block Grant (CDBG) Housing Repair Program, Olene Walker Housing Loan Fund (OWHLF) Rehab Program. The SEUALG, along with the OWHLF, are also partnering with USDA Rural Development to expand housing rehabilitation program availability for district residents.
"So, for those that own their homes, we have grants. We have the CDBG Grant that can offer up to $10,000.00 to repair their home – replace roofs, windows, do walk-in showers those types of things. But on the grant, it does have a stipulation, it's got a five-year deed restriction that says you can't sell, refinance or transfer your title," stated Housing Rehab Program Manager, Barbara Fausett. This is set up in order for people to not abuse the program so they can stay in their homes safely and sanitarily.
Applicants income must be 60 percent or less of area median income, one or more of the following situations must apply – applicant must be over the age of 62 years old or have dependent children under the age of ten years old or a permanent household member has a diagnosed disability that require minor modifications to the home to accommodate the disability. A client may participate in this program only once in a lifetime. If more extensive work is required the client may participate in the OWHLF Program.
"The Olene Walker Housing Loan Fund is a state program and we leverage that right along with our grant funds because a lot of the times the grant funds aren't enough to do what needs to be done on the home but it's a great program. It's a 20-year amortization, one to three percent interest depending on their income levels," said Fausett. The mortgage terms have a monthly payment under 30 percent of household income, allowing for a mortgage payment, taxes and insurance. The maximum mortgage must not exceed 96 percent of the improved value of the property.
Applicants do not have to have perfect credit ratings and may even have declared bankruptcy but cannot have any active outstanding unpaid judgments on their credit reports and all property taxes must be current. The SEUALG provides free start-to-finish assistance in the rehab project.
For further information on the programs contact Barbara Fausett at (435) 613-0026 or visit the website at http://seualg.utah.gov/