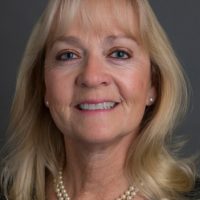 Representative Christine F Watkins took time before heading into the third week of the 2019 Legislature General Session to share an update of what items will be discussed.
She brought up the bill that has been submitted by Representative Michael K McKell, "It's a bill that says that local officials should abide by the same gift rules as legislators. Basically, that is a $10.00 limit for gifts and around $40.00 for meals because before that it was a free for all." This would mean that mayors, commissioners and council members or any elected officials would have to be held by these standards which could eliminate any questionable expenses.
Another important issue up for discussion is geared around the killing of University of Utah student, Laren McCluskey. McCluskey was a University of Utah track star who was gunned down in October 2018 by a parolee she had briefly dated. The bill's sponsor is Senate Assistant Minority Whip, Jani Iwamoto who is seeking for stronger campus safety plans and training on Utah's college campuses when it comes to dating violence. "Our kids need to go to college in safety and these things should not happen. There were missed chances by the U as well as Salt Lake City so I'm really going to support this one and hope that it makes it through," stated Representative Watkins. The bill would require colleges to provide on-campus resources, student, faculty and staff campus safety training, develop a plan on how to report off-campus assaults, and establish better communication between schools and local law enforcement agencies.