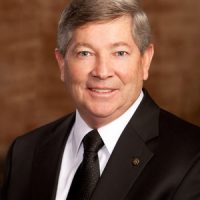 Now in the final week of the Legislative Session both Senate and House Bills have been moved from committee to the appropriate bodies of government for further consideration but the main topic this week is the budget plan.
"The House has got a pretty lean budget that they've cut out $400 million, well we've pretty much agreed upon, but when they didn't get the tax increase on sales taxes – the tax services and stuff they kind of, I shouldn't say are upset but they feel that we don't' have the funding that we need to do all of it, so hopefully we'll meet somewhere in the middle," stated Senator David P. Hinkins. There is talk that funding would be a one-time funding instead of ongoing funding as in years past.
This comes on the heels of the proposed tax reform being put on the back burner for a special session later in the year. "You know if people realized that it takes money to fund the government – we just don't know how to do it that everybody can agree upon and we want to make sure that we go to our citizens and get their ok before we try to dump something on the public that's not very well received and a lot of the services that they were trying to tax were not very well received," explained Senator Hinkins. The tax reform bill was looking to drop the state's current sales tax from 4.7 percent to 3.10 and the current income tax from 4.95 percent to 4.75 while extending new taxes to some previously untaxed services. Proponents of the bill felt that by dropping both the sales tax and income tax would be more revenue neutral for the state, however, others felt that the bill was being rushed through the process without substantial deliberation.
Appropriation decisions are still being mulled over on the hill, those of which that affect our local area is the monies request for the Utah Coal Strike Team, Helper Arts Festival and Utah State University Eastern's Career Technical Education (CTE) courses.  "Right now, that is going to be the fight, is what we can spend and what things are really crucial and critical. Like I said, a lot of it will be a one-time expenditure rather than ongoing until we find out this stability of the income," said Senator Hinkins. Legislators will meet feverishly about the budget in order to meet the sessions midnight deadline on Thursday.