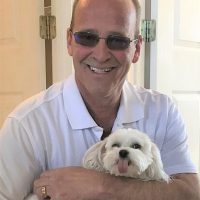 Jeff and his wife Janice have been operating their small CAS Inc. (Construction Assistance & Solutions Inc.) in south eastern Utah since 2008. They both were born and raised in Washington State where they owned CAPS Inc. (Construction Assistance & Project Services Inc.) This company completed hundreds of homes including three gated retirement communities and it also guided countless "owner-builders" through the financing and permitting of their new dream-homes. In the 1990's Jeff was Vice President of Hoel Construction Company who produced 40-50 affordable homes per year. Jeff and his family prospered during the 80's recession by building USDA
subsidized housing.
Southeastern Utah has a large inventory of empty and dilapidated homes according to the recent report from the committee for Comprehensive Economic Development Strategy. CAS Inc. has been developing financing programs that allow for "owner-builders" to purchase these empty homes, and create sweat equity under the guidance of a general contractor with 35 years of experience. Southeastern Utah is also ripe for senior housing which facilitates "aging-in-place" in the safety of seniors own ADA accessible
housing using customized lending programs to rehabilitate their existing home or to build new.
BEAR's mission is to inform, grow and improve business in the Castle Country area.
The meeting will start at 8 a.m. and light refreshments will be served. Each general meeting never lasts more than one hour.
BEAR meetings are held at the Jennifer Leavitt Student Center in the Alumni Room on the USU Eastern Campus in Price.