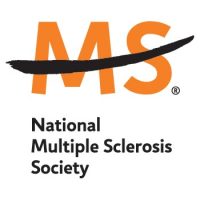 The Price Multiple Sclerosis Support Group meets on the first Wednesday of the month at 5:30 pm at the Southeastern Utah District Health Department located at 28 South 100 East in Price. The group is open to persons with MS, family and friends.
"MS or Multiple Sclerosis is a very unpredictable disease, it's in the central nervous system and it affects how the brain and body communicate with each other. Symptoms can range anywhere from fatigue, tingling, blinding to paralysis – every case is really different," said National MS Utah-Southern Idaho Representative, Cheri Bambro. Because this disease is different for every individual it makes it hard to diagnose let alone trying to find a cure for.
In Utah 1 in 300 individuals is living with MS. "It's a lot more prevalent than we realize and what we are trying to do today is to get the awareness out of what MS is and how it affects people and what we can do as a community to better serve those people with MS," said Support Group Manager, Danny Velasquez. Anyone living with or has a loved one with MS can get lots of information on the https://www.nationalmssociety.org/ website.
The website is a great resource for learning more about MS, it's symptoms and diagnosis, talks about treatments and offers how to find health care providers and community resources, talks about medications, living with MS and how individuals can get involved.
For more information on the MS monthly support group call Danny at (435) 650-2716.
PHOTO COURTESY OF NATIONAL MULTIPLE SCLEROSIS SOCIETY