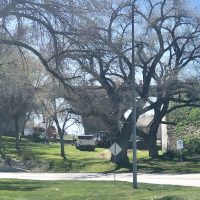 The Construction Team made significant headway this past week by adding Saturday work to their schedule.  They plan to continue working Saturdays until the major concrete work is complete.  There may be short periods of time when flagging is necessary on Main Street under the bridge.
This past week placing of asphalt on both the east and west ends of the bridge approaches was completed.
The bridge deck is still in the curing phase; however, the following work is scheduled for this week:
* Placing precast barrier on designated bridge areas
* Replacing fencing throughout the project with new black powdered coated chain link
* Applying special Polymer sealer to the bridge deck
* Pouring new parapets on the deck
We remind you the bridge is impassable to vehicles and pedestrians and all access to the structure is strictly prohibited. Safety is always the highest priority on highway projects. Please follow posted detours.