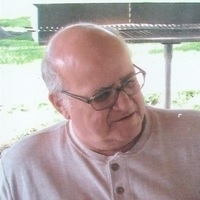 Thomas Eugene Dickerson, age 75, passed away peacefully October 4, 2019 at Castleview Hospital in Price.
He was born May 2, 1944 in Elk Township, Illinois to Thomas A. and Opal Halladay Dickerson.
Thomas worked as a coal miner and was a member of the United Mine Workers of America District #22, Local #9958.  He was the owner of the only movie theater in East Carbon and he ran it for 20 years.  He had a passion for movies and enjoyed critiquing them.  You could count on him to decide if the movie was worth going to or not.  He will be dearly missed by all who knew and loved him.
Survived by his brothers, Walter (Inga) Dickerson, Dicky (Sharon) Dickerson, Ron Halstead; sister, Shirley Stevenson; many nieces and nephews.
Preceded in death by his parents; brothers, Billy Halstead, Jack Halstead and Robert Dickerson; brother-in-law, Ed Stevenson; niece, Tracy Stevenson.
Funeral service, Saturday, October 12, 2019, 2:00 p.m., Mitchell Funeral Home. The family will receive friends beginning at 12:30 p.m.  Interment, Cliffview Cemetery. Arrangements entrusted to Mitchell Funeral Home of Price where friends are always welcome daily and may share memories online at www.mitchellfuneralhome.net.