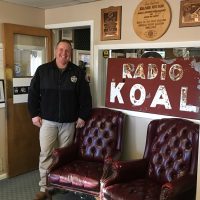 The Carbon County Sheriff weekly update always shares safety tips with the community and this week is no different as they talk about preparing for the winter months.
"With your pets this is the time of year you should feed them a little extra, they need the extra nourishment to generate extra body heat, keep them out of the wind, make sure that they have adequate shelter so that they can get in and out of the weather, a covered place that needs to have three sides of shelter," said Sheriff Jeff Wood. The shelter for pets should be draft-free and large enough to allow them to move but small enough to hold body heat. Depending on the owner's lifestyle, pets should be brought indoors at night time as that is when temperatures really drop. If this is not possible, a well-insulated dog house or heat lamp is a great idea to keep pets warm during the winter months.
Prepping before the winter months is a good idea when it comes to your vehicles too. "Look at your vehicles, make sure they are ready for winter as well, we talk about that every year. Make sure you have a little survival kit that has a fire source, you got some sort of liquid water as well. Make sure that you've got good adequate tires, your radiator is checked and the anti-freeze is adequate for the weather we have here which could be below zero this year," stated Sheriff Wood. Also make sure that your tires, battery and brakes are in good working condition. Change or replace wiper blades and always clear windows before you operate your vehicle.
To keep informed on the Carbon County Sheriff's Office visit their Facebook page.