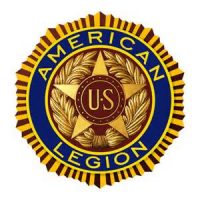 The annual Veterans Day Ceremony will be held on Monday, November 11 at 11:00 am at the Price City Peace Garden at 185 East Main Street. The special day of observance will begin with the short walk at 10:00 am from 300 East Main to the Peace Garden.
"The American Legion, VFW and the DAV and all Veterans are welcomed to join in on a Veterans Walk which will start at 300 East at Grakos and walk down Main Street to the Peace Gardens and it's for Veterans to recognize other Veterans. We would appreciate the public to come on out and thank those Veterans," said David Jelin. All Veterans, of all branches during all periods of conflict and in between, whether or not a member of a Veterans group is welcome to join the walk. If possible, Veterans are asked to please wear their service uniforms.
After the event, Dominion Energy employees will be conducting a fundraiser to help Veterans. "The Dominion Energy is sponsoring a $5.00 burger, chips & soda fundraiser. Some local employees at the Dominion Energy group wanted to do something for Veterans so they went to their corporate and received authorization and some funding to do that and the money will go towards Veterans attending USU-Eastern here in Price, so that money is going to be raised here and stay here," explained Commander Jelin. There will also be a chili dog dinner fundraiser hosted by the Disabled American Veterans at The Elks located at 57 West Main Street.
All Castle Country residents young and old are encouraged to attend this special ceremony to show all local Veterans that they are appreciated for their willingness to serve, as well as, to celebrate their bravery and sacrifices.
For questions about the event please call American Legion Post 3 Commander David Jelin at (435) 630-8474