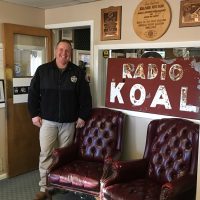 The Carbon County Sheriff weekly update focuses on staying safe out in the backcountry during the winter months.
"You know this year has been another good year for our county as far as snow goes, so far and we're just getting into the wet season, our wettest month is historically February and so that is what's coming and I just want to let folks know the backcountry roads are pretty much closed. Just be careful and don't let yourself get into a situation that you can't back out of or turn around, it's not going to get any better," explained Sheriff Jeff Wood. If possible, individuals should know about the weather conditions beforehand and should understand that winter weather can be unpredictable.
The Castle Country area has had some unusually cooler temperatures which means those conditions are even more severe in the higher elevations. "This extreme cold when it does snow the ground is already frozen and everything sticks and it makes instant ice and so that's a factor. These little storms like you talked about are a bad deal for avalanches too because you get layers of different styles of snow, wet snow, dry snow, grains and different things it makes for high avalanche danger as well. You know avalanches don't just happen in the places where you think they should, sometimes they are in the oddest spot that you would think that's not possible but it does happen," stated Sheriff Wood. Individuals who trigger an avalanche are not in trouble but it's important that they notify dispatch so they can get officials out there to the site to make sure that its safe for others who may be in or around that particular area.
To keep informed on the Carbon County Sheriff's Office visit their Facebook page.