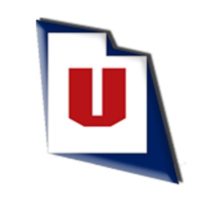 MIDVALE, Utah (May 5, 2020) – The Utah High School Activities Association (UHSAA) Board-of-Trustees met in a special meeting Tuesday to discuss the COVID-19 pandemic and the #LetUsPlay petition.
In accordance with the new information in the Governor's 'Utah Leads Together 2.0' plan and the recent recommendations of the UHSAA Sports Medicine Advisory Committee, the UHSAA Board-of-Trustees reaffirmed the April 14, 2020, board decision to cancel all sanctioned activities for the 2020 spring season, including state championships.
The Board-of-Trustees will consider sanctioning 2020-2021 statewide high school competition once all 29 counties move to yellow status.
The UHSAA will continue to work with its member schools to follow the 'Utah Leads Together 2.0' plan and its approach to dial up economic, educational, and extracurricular activities in a data-driven, measured approach.
The UHSAA and its member schools are focused on creating conditions that will support the health and safety of high school students as the state moves from orange to yellow risk status.