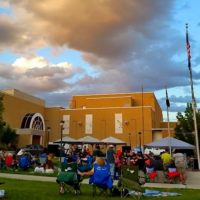 The Price City Culture Connection will be taking place this year but its been reinvented to accommodate the social distancing precaution of the COVID-19 pandemic. Castle Country Radio was able to speak on the telephone with Price City Council Member, Layne Miller about how this year's summer concert series will differ than years past.
"The bands will be at the auditorium, we'll set up the sound and everything. The public will not be allowed in, it will be streamed on several different Facebook pages and it'll be just like you're there only you'll be listening to it over your computer or your tablet or whatever you got," said Miller. It was determined by the city council to conduct this year's Culture Connection virtually. This still will give folks something to do on Thursday evenings but just from the comfort of their own homes.
Many of the bands started canceling earlier which left some big holes to fill on the original schedule. Officials thought by reinventing the summer concert series would take them back to their roots, as Miller explains, "But we felt like we needed to change Culture Connection and as of right now we're really not sure when we'll be able to do an outdoor concert, but when that happens we'll fill it with local bands, local singers and we'll kind of turn it into what Culture Connection started out as local people singing." If you are interested in performing, please contact Council Member Layne Miller at (435) 820-4326.
Officials are shooting for the virtual concert series to begin in June but a definite date has yet to be determined. To keep posted on the happenings taking place at Price City visit their website or Facebook page.