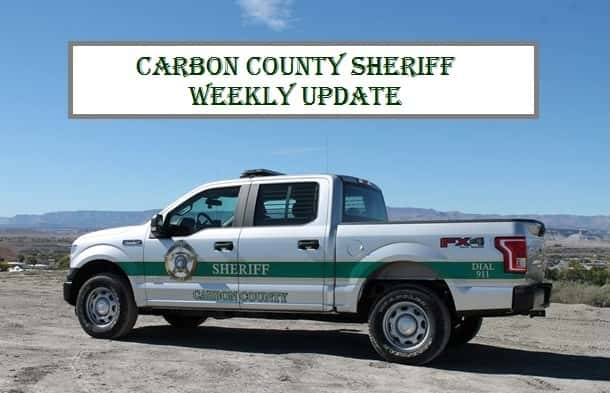 It's time for school to start for children in the Castle Country area which means an increase in traffic in the mornings and late afternoons.  Carbon County Sheriff Jeff Wood took time on his weekly update to remind citizens about Back to School Safety and newly appointed Resource Officer at Carbon High School.
"You know be alert as you're driving around notice where those bus stops are and as you approach those, keep a sharp eye out for things," stated Wood. "They will be at the school bus stops, they'll me riding bicycles and walking this time of year and they are not looking for you so you have to look for them." Motorists should exercise patience on the roads and be conscious of special speed limits when traveling through school zones and remember to observe all traffic rules.
Last year our nation saw several school shootings take place which made a lot of school districts to take a good hard look at their safety plans. Locally there were many mock drills and lockdowns held in both Carbon and Emery County which gave both districts a chance to evaluate their current safety plans and determine what needs to be improved or added to ensure school safety. "You know we've got a golden opportunity to partner with the school board, school district and Price City Police. This year we have an opportunity from the Sheriff's office standpoint to also have a School Resource Officer we base out of the high school," explained Wood. The mock drills and lockdowns were not only beneficial for the schools but also to the law enforcement and EMS agencies to see what they could improve on or implement.
hanging gears, Wellington City has gone through some changes in recent months with their police force. "You know I want to congratulate Detective Rory Bradley he's taken a position as the Chief of Police in Wellington I'm very excited about that, he's true blue to Wellington. I think we have a good relationship with Wellington now and it's just going to get better with Rory there," stated Wood. The new Chief of Police brings 16 years of experience gained in both Carbon and Emery counties to the quaint community of Wellington.
To keep up to date with the Carbon County Sheriff's Office visit their Facebook page.