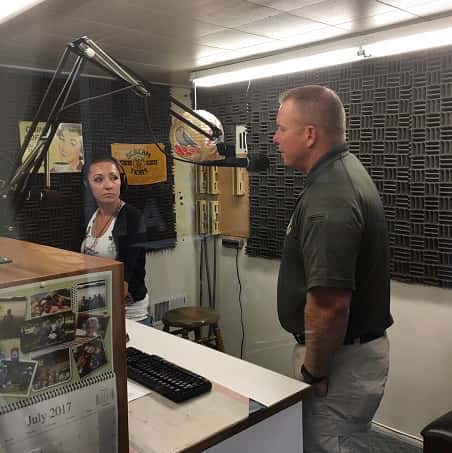 Carbon County Sheriff Jeff Wood recently returned from a Utah Sheriff's Association meeting in Salt Lake City with some exciting news for younger individuals seeking a career in law enforcement.
"You know I had an opportunity to go up to the Sheriff's Association Meeting yesterday with all the Sheriffs in the state and it's an exciting time of year with the legislative session going on and so we were up there," said Wood. "There's a bill, Sheriff Rosie Rivera is working with some representatives to get a bill that will change the age of corrections officers to 19 instead of 21 and I'm excited about that." Right now, there is a gap from the time individuals get out of high school to when they turn 21 years of age that those seeking a career in law enforcement lose interest while waiting to turn the appropriate age. The hope of lowering the age could get more individuals recruited right out of high school and into a law enforcement career sooner rather than later.
"What they're proposing doing is maybe a pilot project with jails in Utah through the Sheriff's offices and see if they can make it work. There is still some work to be done to get POST (Peace Officer Standards and Training) to adapt to it and make sure they buy off on it because without POST support it will never work," explained Sheriff Wood. It's important to have the approval and backing of POST as they are the ones who do the officer training.
Although this is still in the early planning stages the possibility to implement the change of age could help agencies fill those positions that are currently vacant across the state.