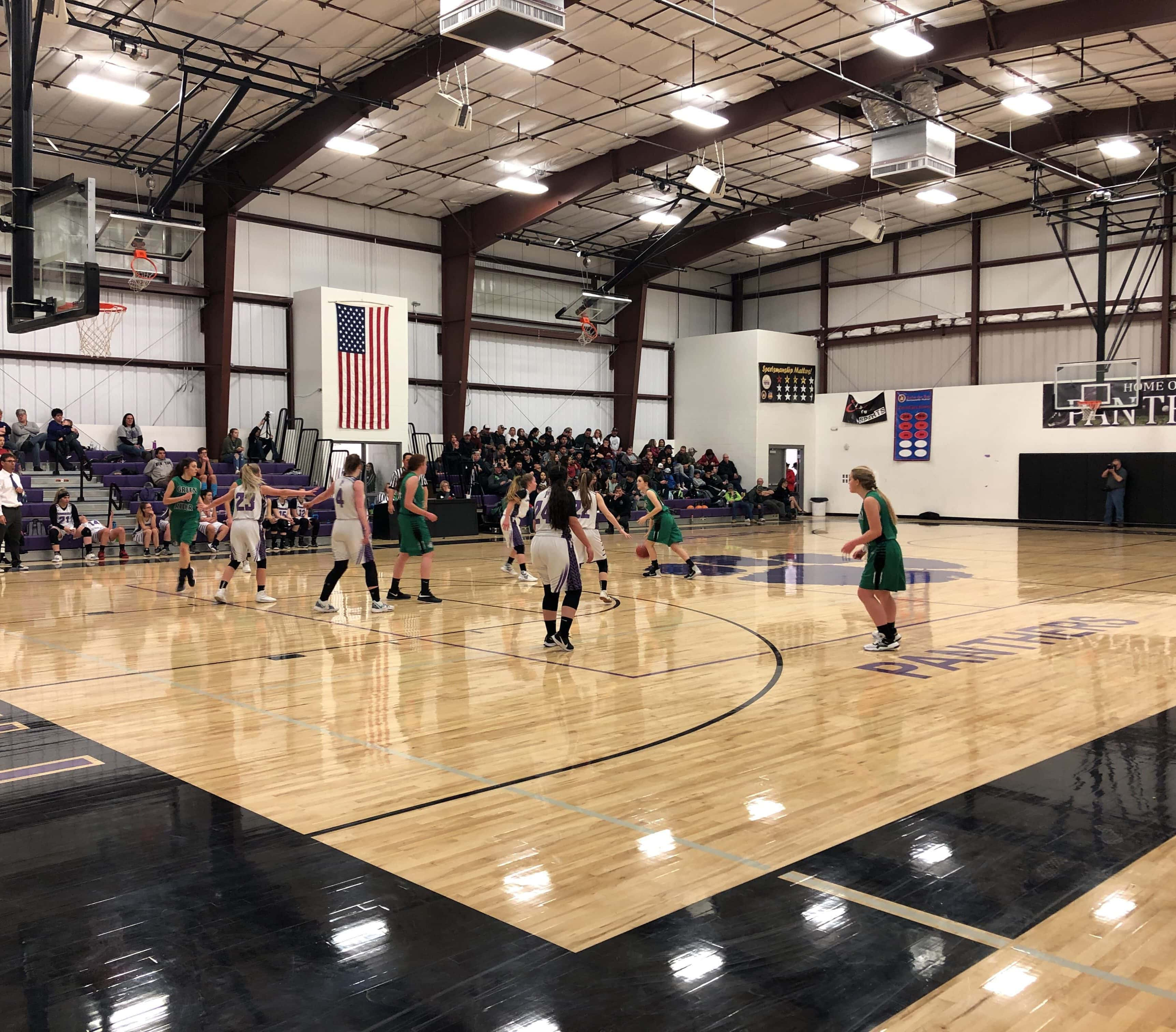 The Lady Pirates and Panthers faced off for the last time in the regular season on Tuesday night in Green River. Both squads find themselves in the same situation heading into the end of the season. Green River has lost their last four and Pinnacle their last two. When these two teams got together in January the Pirates came away with the 43-33 win. This time around Green River found their defense and defeated the Panthers 72-29.
The Pirates would own this game from beginning to end, out scoring the Panthers 37-13 in the first half. Green River would hold Pinnacle to just three points in the third quarter and would keep up the intensity through the fourth for the victory.
Stephanie Sasser would lead the Panthers with 13 points.  Kylie Swasey added eight and Darolani Motte scored six in a game where Pinnacle struggled on offense putting up one of their lowest point totals of the season.
For the Lady Pirates Talynn Lovato would continue leading the way with 24 points, almost nine points higher than her season average of 16.9. Abigail Erwin dropped 22 and Rilee Alvarado added 10.
Up next for the Panthers is a road match-up in Wendover. These two squads met up way back at the beginning of the season in November with the Wildcats taking the 54-19 victory. After that they will return home for the final two games of the regular season against Monument Valley and Whitehorse.
For Green River the Pirates will face Monument Valley on Friday for their final home game of the regular season. They will close out the season on the road in Wendover and Tabiona.