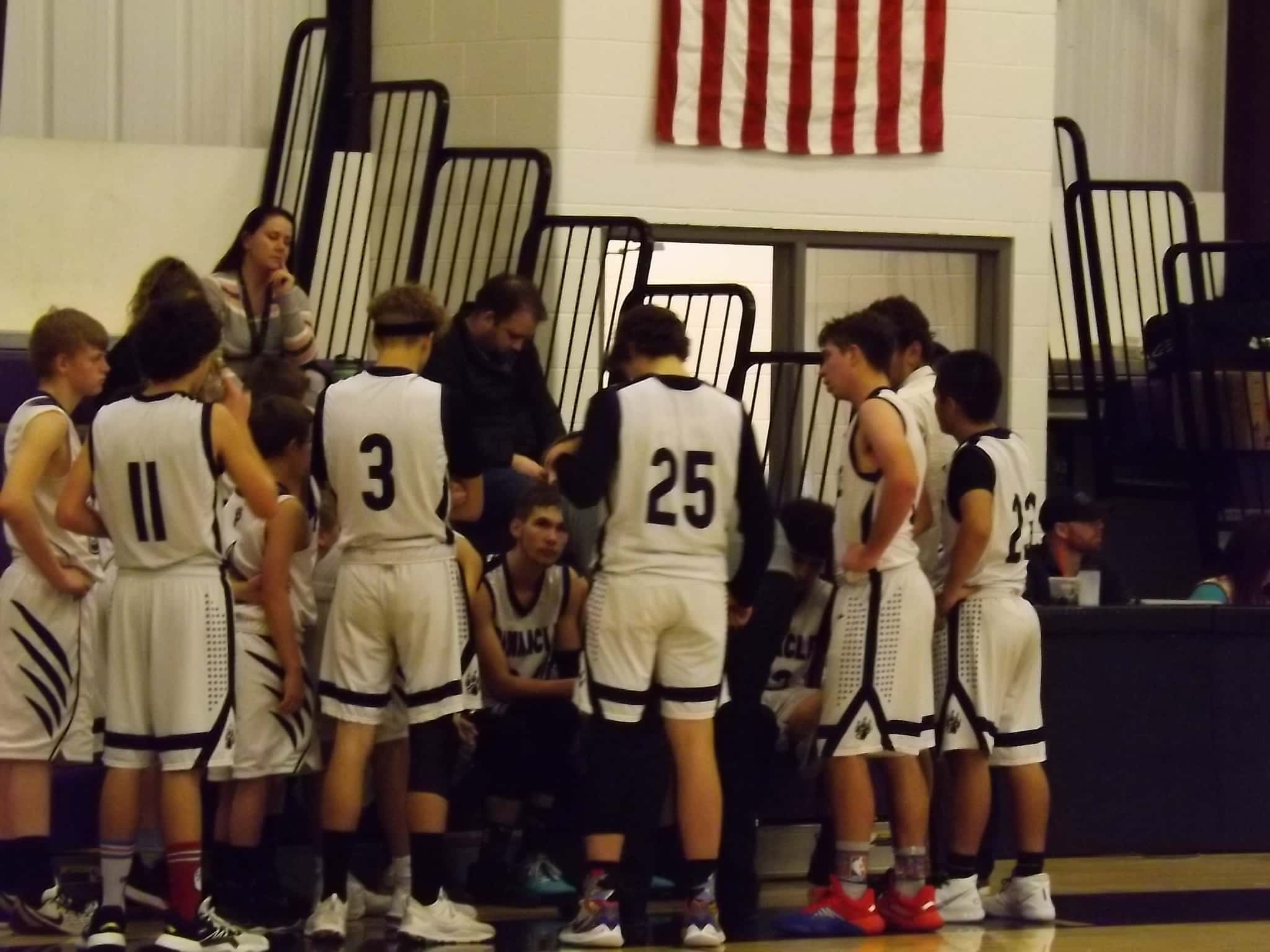 The Pinnacle Panthers basketball team is heading into the final week of the regular season. It has really been an up-and-down year for the Panthers who are currently sitting at 9-13. They also are ranked #14 in the Utah High School Activities Associations RPI, the RPI will be used for seeding come playoff time. The 1A State Championship Tournament will begin on February 26.
Pinnacle had two games over the weekend spiting them and going 1-1. Below is a recap of both games:
February 6 at Wendover- 87-42 Loss
The Panthers found themselves down just four points at the end of the first quarter, however they came out flat in the second being outscored 25-4 by the Wendover Wildcats. The Wildcats would turn up the defense in the second half allowing just 26 points and going on to take the win 87-42.
Landen Hardy would lead the Panthers in the game with 10 point Antwon Manzanares would add seen points and Jordan Thomas had six to go with his nine rebounds.
February 8 vs. Monument Valley- 90-72 Win
The Panthers would find their offense in the home contest with the Monument Valley Cougars. Pinnacle woulds score at least 20 points in every quarter pushing their final lead up to 18 points.
Leading all scorers was Benjamin Scott who really had the stat line of the night with a career high 34 points, and a career high in rebounds with 19, four assists and four steals. Landen Hardy added 19 points to go with four rebounds and two assists and Dominic Gutierrez also scored 19 with seven rebounds, two assists and two steals.
The final game of the regular season will take place Thursday February 13, Senior Night, when they will welcome Whitehorse to Price. Back on January 24 these two teams faced off with Whitehorse taking the 74-61 win. Tip-off is set for 5:30