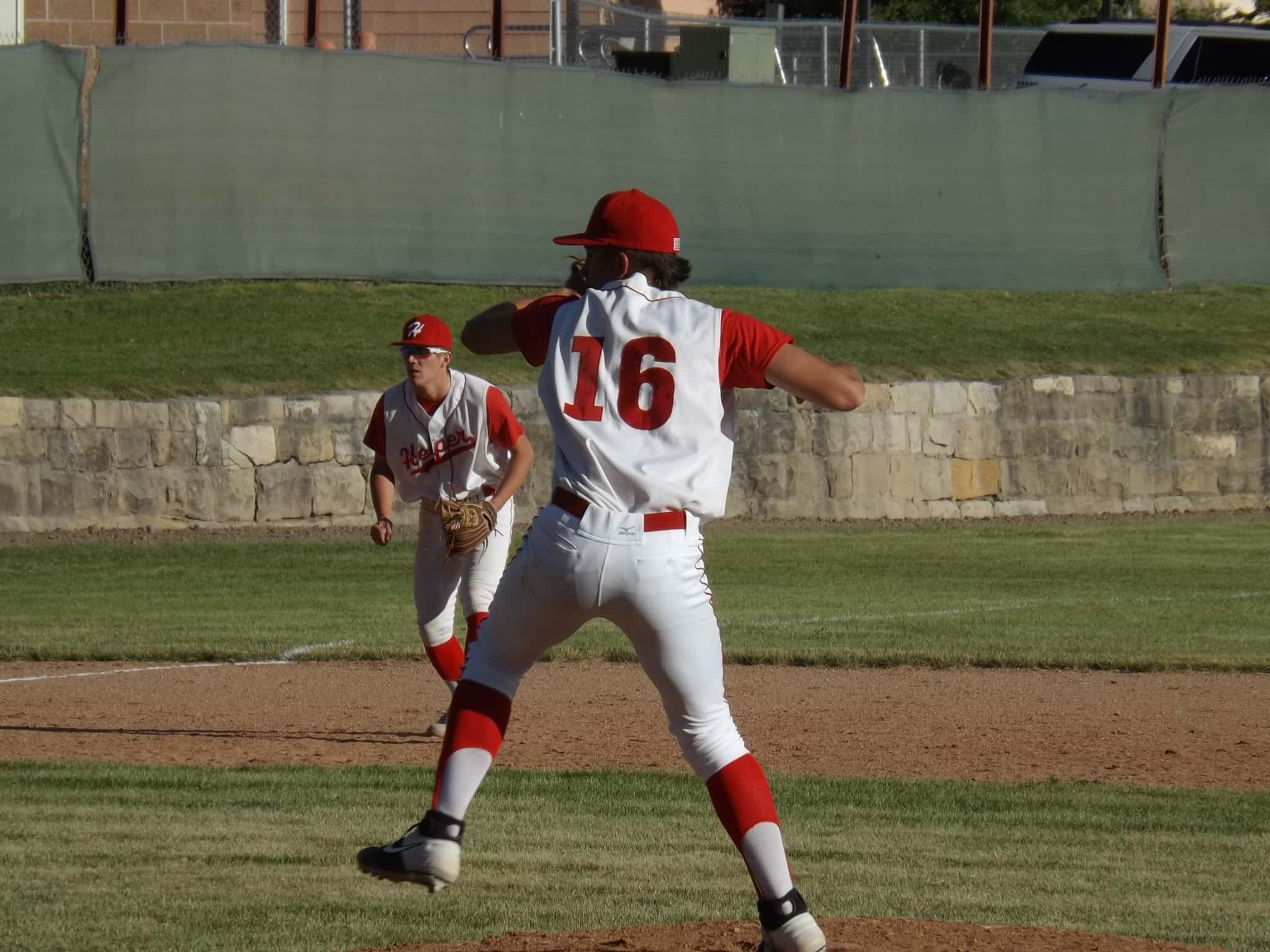 Two highly entertaining games worked against the Helper Merchants as they suffered back-to-back division losses to Salem Hills in a double-header Friday night at Ernie Gardner field.
Locked in an exciting game throughout, Helper surrendered an early two-run lead in a 9-7 setback. A furious rally ended just short in the second outing of the night, resulting in a 18-16 defeat.
Looking for consecutive league wins following a victory on Wednesday, the Merchants enjoyed their best offensive outings of the season. However, the success at the plate was not coupled with success in the field.
"I felt like we did some really good things at the plate considering how well they pitch," said manager Dakota Cisneros. "We hit and ran bases really well. But, our pitching and fielding struggled. We gave up too many runs, had too many errors and allowed too many hits."
Holding a 3-1 lead at the end of the first inning, Helper's advantage quickly dissolved. Tied 7-7 going into the sixth frame, Salem Hills scored twice, ultimately securing the win.
Keaton Rich delivered the first home run of the season for Helper as he finished 2-4 at plate to go along with a triple, two RBIs and a blast over the outfield wall. Braxton Bennett also contributed with solid play at the plate, ending 2-3 with two singles and two runs.
The numbers at the dish continued to add up for Helper in Game Two. Wyatt Falk finished 3-4 with two doubles, one walk and four runs. Jacob Vasquez ended 2-2 with two singles and two walks.
The game hung in the balance until Salem Hills posted six runs in the fifth inning. Down to their last three outs, Helper trailed 18-10. After scoring six straight, the winning run came to the plate for Helper with two on, but was unable to tie the game.
"It was a pretty wild day of baseball," said manager Dakota Cisneros. "We came out on the losing side of both games, but it was a fun day of baseball. I hope we can learn from these two games and use that to move forward and finish the season."
Now 1-3 in division, Helper will have an opportunity to bounce back during a busy week.
Tuesday the Merchants will welcome in Maple Mountain for a double-header beginning at 5:30 p.m.. The following night the team will travel to Wasatch for one game at 6:00 p.m.. Friday will represent a break from league play as Soda Springs, Idaho will come to Ernie Gardner field for one game.
"We have a packed schedule the rest of the week with a lot of baseball," Cisneros continued. "There's a few mistakes here and there and a few things to clean up. I'm confident that when we do that we will be where we want to be."