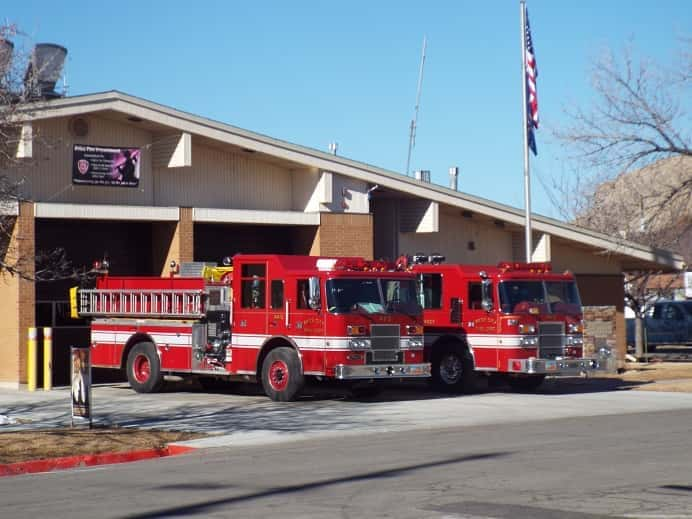 There are two July holidays in Utah that are celebrated with fireworks, Independence Day on July 4 and Pioneer Day on July 24. It's important for townsfolk to take proper precautions while enjoying personal fireworks during these holidays to avoid serious injuries
"I've got two buzzkills; number one is going to be legal fireworks. So the first thing I have to say is please buy from the stands that are around Price and their legal, their monitored to make sure they stay legal, we just don't have a problem there. Use legal fireworks that's easy to find out what is legal and what is illegal," said Chief Petersen. Residents should remember that fireworks are explosives and if used recklessly or illegally could cause significant damage. Report illegal explosives to the fire or police department.
Many folks may think that sparklers are a fun item for children but they can be very hazardous. "I want to just remind everybody how dangerous they can be. They're rated at 2,000 degrees at the burn point and small hands, small people, are just unable to understand that until they touch it. So pets and children are very dangerous around those but they're legal, they're available, I'm just telling you my bias, my little buzz kill and I always hope for the best," explained Chief Petersen. Safety should always be the number one priority when using fireworks, for example, adults should never allow children to play with or ignite fireworks without suitable supervision.
A water source should be nearby to fully extinguish fireworks. "All of your used fireworks, particularly those that malfunction, need to soak overnight. That's all we're asking you to do, put them all underwater in that 5-gallon bucket and have a hose ready in case some grass or something starts on fire," said Chief Petersen. The Price Fire Department will share other Firework Safety tips on their Facebook page.