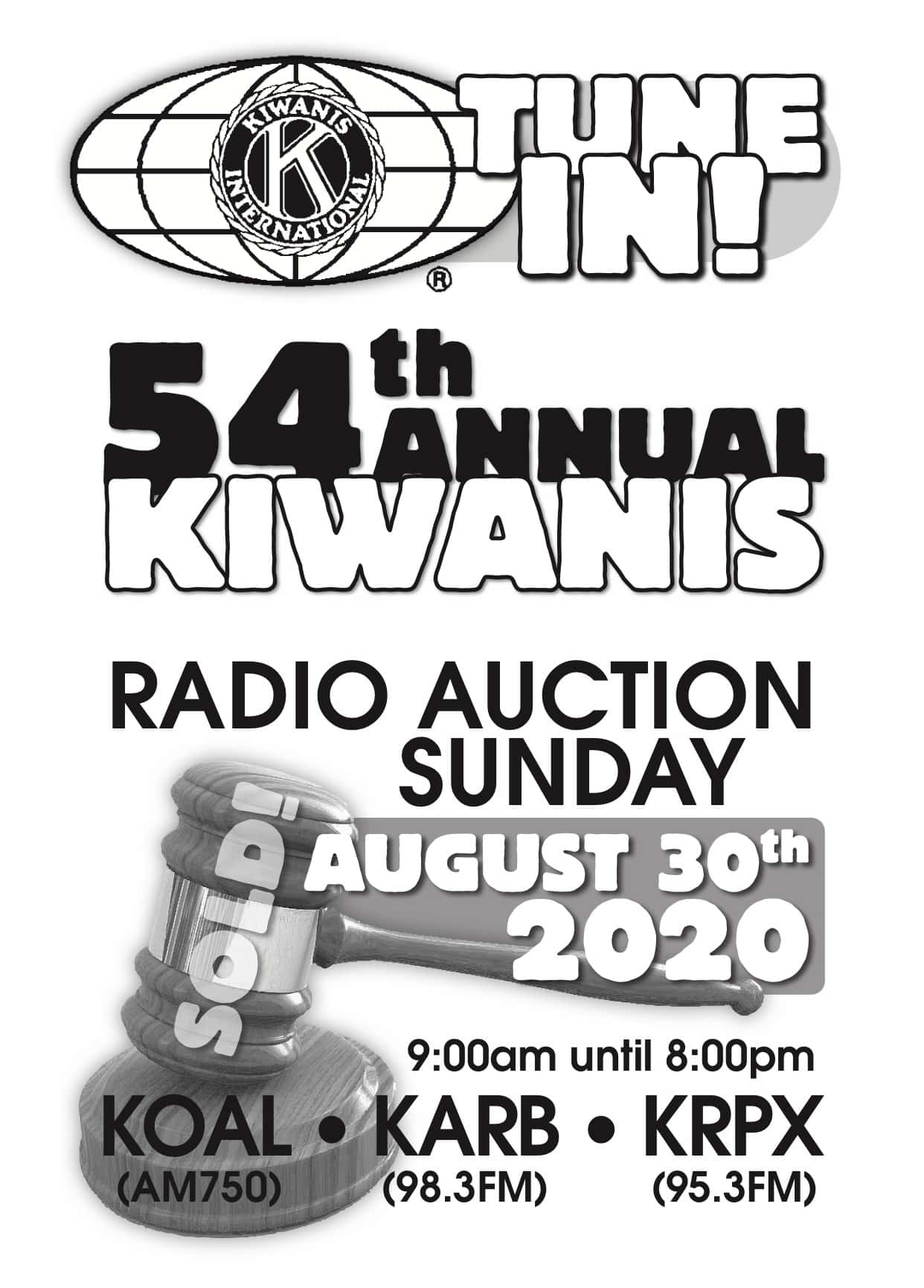 This year Price Kiwanis Club had to move around their radio auction event due to the pandemic but club officials have now nailed down the date for the event to take place. This year's event will be a great way to end the summer as it will be held on Sunday, August 30. Price Kiwanis Member, Nick Tatton stopped by Castle Country Radio to share all the details.
"Kiwanis is a worldwide children's charity. The local club, Price Kiwanis has been around for 98 years now, pushing 100 years and the focus is children's charities. So, the money raised in the community every year goes directly back into children activities in the Carbon and Emery area," said Tatton. The funds raised assist with scholarships, sports teams and the Kids Day event that generally takes place during the month of September but due to the pandemic may not be hosted this year.
This year will mark 54 years of hosting the annual Radio Auction. "Generally, it's held the first week of April every year. Because of COVID this year we have had to reschedule a couple times but we do have a solid date. Sunday, August 30 we'll be on the air out here live all day. Many, many great local businesses have donated, continue to donate products and services to the auction. Live on the air we'll auction those off to the highest bidder and all that money goes into the charity," stated Tatton. The auction kicks off at 9:00 am and runs till all items have been auctioned off, generally ends around 5:00 – 6:00 pm that evening.
All community members are invited to participate in the auction and it's quite easy as Tatton explains, "Really all you need to do is know the station phone numbers, call in; we have a bunch of volunteers here that will be answering the phones, and you tell them the item you want to bid on, the amount you bid, your phone number, who you are and if you're the highest bidder, you know, you win the thing, you come pay your fee, you get your certificates, your products. People get great deals; merchants get business and advertising value out of it, and the children really win because it is a great charity." The auction can be heard on Castle County Radio's KARB 98.3, KRPX 95.3 and KOAL AM750 and folks can call the radio station at (435) 637-1167.
Any individuals who would like to be a part of the Kiwanis Club or would like to know more about the club may attend their weekly meetings on Thursday evenings at 7:30 pm at the Carbon Country Club or contact any current club member.