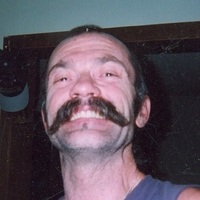 Jon "Stickman" Chiaretta, 70, of Ferron, passed away suddenly at his home on September 7, 2020.
Stick was born on November 1, 1949, to Jack and Joyce Chiaretta in Price, Utah. He was the second of four children who all grew up on a sugar beet farm in Miller Creek. He was a hard-working farmer and Jack's number-one hand. At age 18, Stick was drafted into the Army and went to fight in the Vietnam War. After his service, Stick returned to Utah, where he fell in love with Sharlene Wild and son Brandon. They wed and became a family in 1984 and continued growing their family with two more children, Russel and Katrina.
Stick chased drilling rigs around the western United States from 1976 until the early 80s before heading to the north slope of the great state of Alaska. He worked on the slope until he retired in 2011. Stick is an oilfield legend and many stories of him will continue to circulate throughout the rigs and camps of the north slope. He made many friends and was proud to have the opportunity to work with his son Russel.
Stick enjoyed traveling with Shar. They spent as much time as possible with their children and grandchildren, of whom he is very proud. His grandchildren will remember him as the most fun and wild grandpa, like the time he set off firecrackers in the house for them. He was happy to be able to visit his friends in Alaska and talked about it often. He loved music, relentless teasing, hiking, saunas, yoga and all the little things in life.
He will be remembered for his one-of-a-kind laugh, eccentric personality, free spirit and being unapologetically himself. All who knew him were blessed by his friendship, and he had a way of making everyone an important part of his family.
Stick is survived by his sweet wife Shar; children, Brandon (Jen) Wild, Russel Chiaretta, Katrina "Cookie" (Anthony) Kelley; sisters, Denise (Zeke) Chiaretta, Laurie (Larry) Murdock; brother, Eric Chiaretta; grandchildren, Kaden, Konnor, and Kyler Wild, Shon Chiaretta, and Addison and Camden Kelley; sisters-in-law, Carla Caldwell, Suzy Mortensen and Star Wild; and many cousins, nieces, nephews and friends.
He is preceded in death by his grandparents; parents, Joyce and Jack Chiaretta; mother and father-in-law, Owen and Norma Wild; sister, Lisa Chiaretta; nephew, Aiden Murdock; brothers-in-law, Curtis "Pooh" Caldwell, Les Mortensen, Don Wild; and sister-in-law, Mary Ann Carol.
A Celebration of Life will be held Monday, September 14, 2020, 3:00 p.m., Mitchell Funeral Home, (233 East Main) in Price.  Arrangements entrusted to Mitchell Funeral Home of Price where friends are always welcome daily and may share memories online at www.mitchellfuneralhome.net.