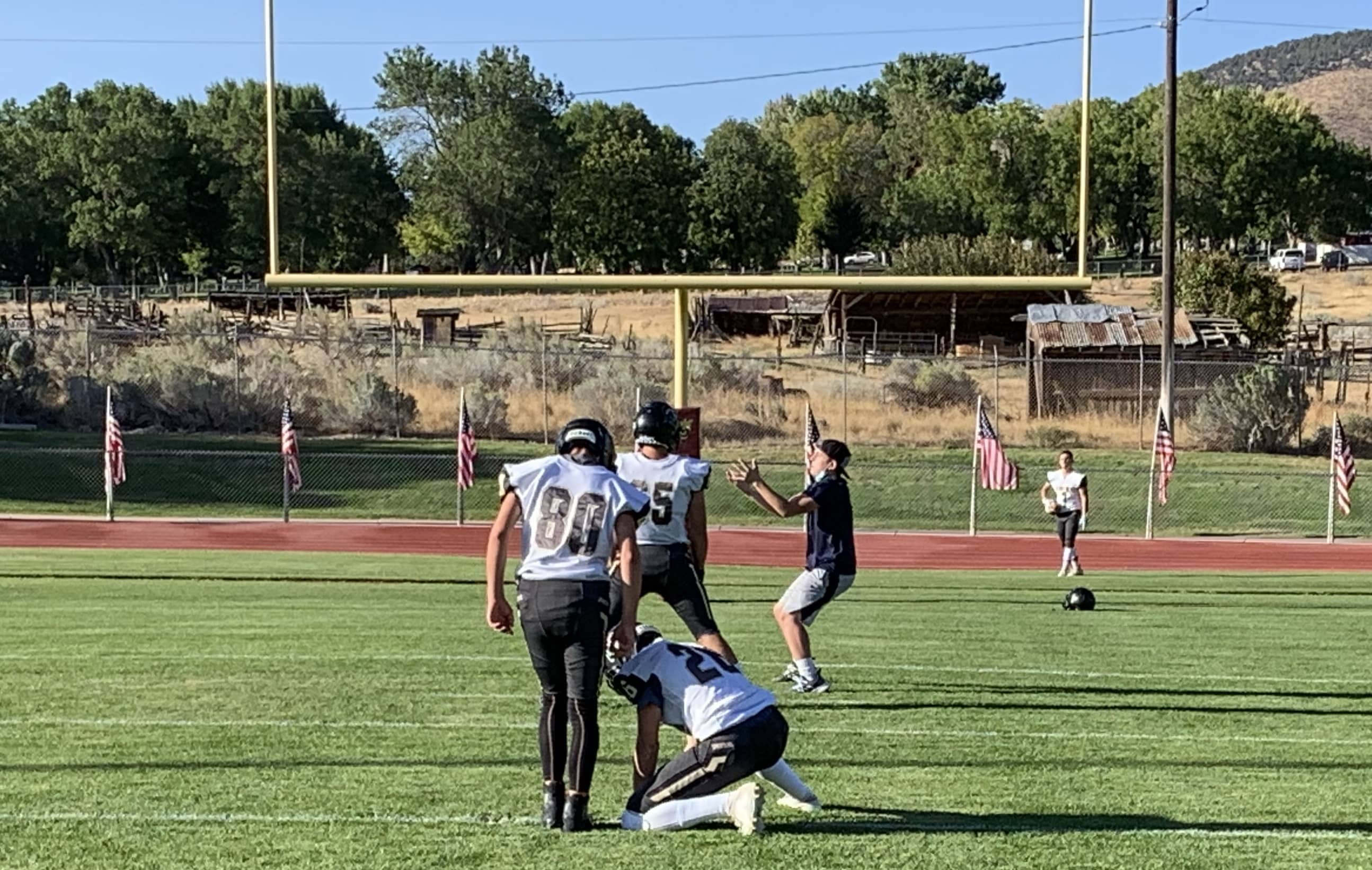 The Emery Spartans were unable to keep up with the powerful Juab Wasps, losing by a final score of 44-0 Friday night in Nephi.
Entering the contest fresh off of back-to-back wins, the Spartans experienced small amounts of success early. Trailing 10-0 at the end of the opening quarter, the contest got away from Emery as Juab posted 21 points in the second quarter.
The points continued to stack up for Juab in the second half as they put together three more scoring drives. Despite two trips to Juab's side of the field, the Spartans were unable to break through for points.
Defensively the Spartans received a positive effort from Jax Madsen, who recorded an interception in the second half to halt a move Juab offense. Madsen also had an efficient game offensively, logging four catches throughout the night.
The Wasps were powered by sophomore quarterback Alex Jackson, who ended with three touchdown passes to three separate receivers. Juab showcased their depth as all five touchdowns were scored by five different players.
Friday's win for Juab improves their overall record to 4-1 in the non-region portion of their schedule. The loss for Emery drops their overall record to 2-3.
Emery will now shift its focus to next Friday's Region 12 opener against the Grand Red Devils. So far this season the Spartans have accumulated a 2-0 record at home, while losing all three road tilts.
Live coverage of Friday's contest will begin on KOAL 107.3 FM and 750 AM at 6:25 p.m.. The live audio stream will also be available at castlecountryradio.com.