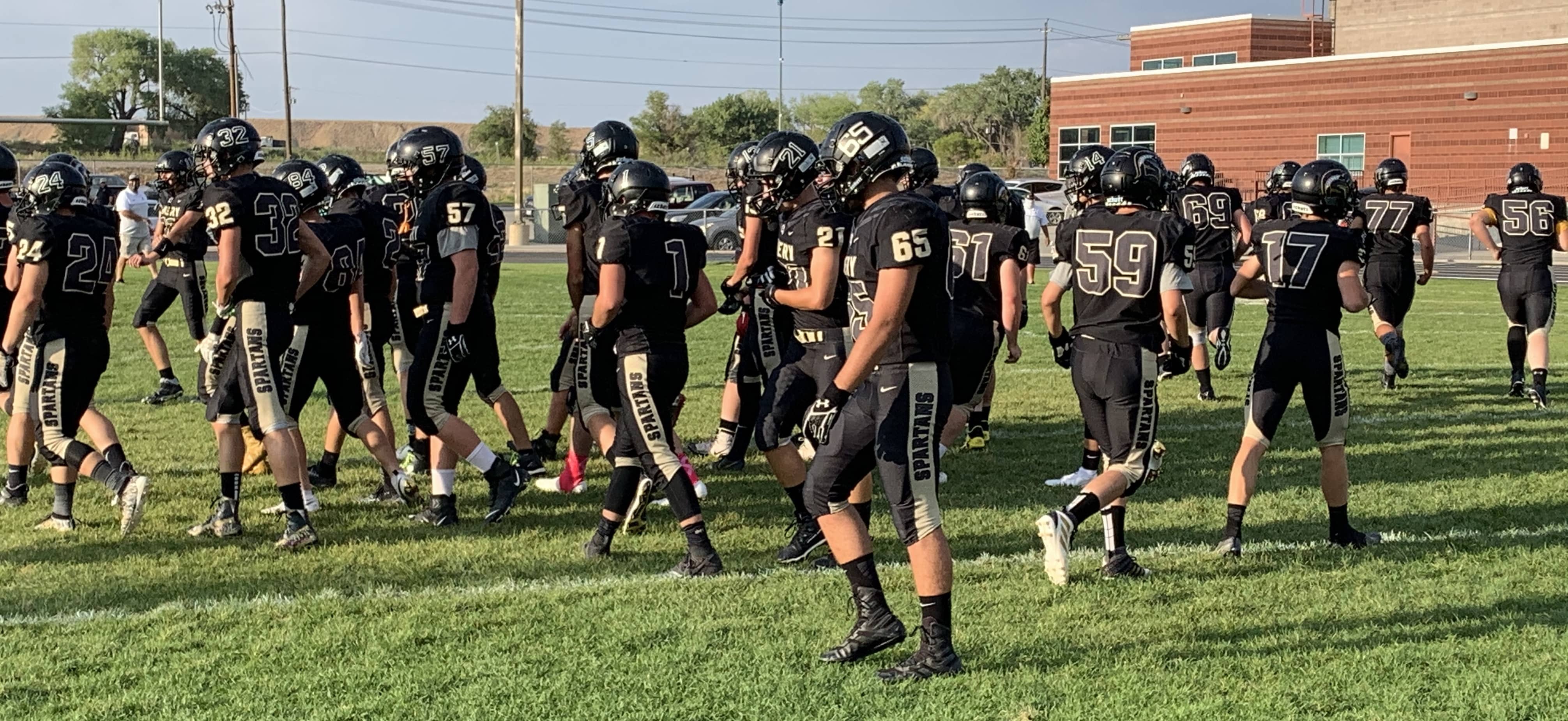 With five weeks now officially in the books, the initial Utah High School Activities Association's football RPI rankings have been released for all six classifications throughout the state.
Unbeaten in five games this season, the Summit Academy Bears are currently the No. 1 ranked team in the 3A classification. North Sanpete, the only other unbeaten team, comes in at No. 2, followed by Juab, who is currently 4-1. Grantsville and Richfield round out the top five.
After winning two of their last three games, both of which were against 3A competition, the Emery Spartans come in at No. 7. The Spartans have played the most difficult schedule in the classification as their opponents have a combined record of 19-6.
The Carbon Dinos come in at No. 16 after accumulating a 1-4 record during the non-region portion of the season. Carbon's opponents winning percentage ranks 11th in the field. They share the same overall record with Delta and Manti.
Region 12 is well represented in the first rankings of the season. Richfield, San Juan and Emery all ranked inside the top 10.
The RPI standings will now be updated following every contest throughout the remainder of the season. In a field consisting of 17 teams, the top 16 will qualify for the state playoffs, which begin the final week of October.
The RPI standings are determined by three statistically categories:
*MWP (Modified Winning Percentage): Divide the number of possible points by the number of total available points from games played accounting for the adjustment between classifications.
*OWP (Opponents Winning Percentage): Average of the winning percentage of a team's opponent.
*OOWP (Opponents' Opponents Winning Percentage): Same process as OWP except the calculation is with the opponents of the team's opponent.
Both Emery and Carbon will return to the football field Friday. The Spartans will host the Grand Red Devils, while the Dinos will travel to meet the Richfield Wildcats.
Below are the complete RPI rankings:
| | | | |
| --- | --- | --- | --- |
| Rank | Team | RPI | Record |
| 1 | Summit Academy | 0.795521 | 5-0 |
| 2 | North Sanpete | 0.759517 | 5-0 |
| 3 | Juab | 0.706514 | 5-1 |
| 4 | Grantsville | 0.698267 | 4-1 |
| 5 | Richfield | 0.669350 | 4-1 |
| 6 | San Juan | 0.617064 | 3-2 |
| 7 | Emery | 0.582472 | 2-4 |
| 8 | Morgan | 0.578889 | 1-2 |
| 9 | South Summit | 0.559917 | 3-2 |
| 10 | Juan Diego | 0.549694 | 2-3 |
| 11 | American Leadership Academy | 0.495500 | 3-2 |
| 12 | Union | 0.449667 | 3-2 |
| 13 | Delta | 0.418700 | 1-4 |
| 14 | Manti | 0.415042 | 1-4 |
| 15 | Grand | 0.368567 | 0-5 |
| 16 | Carbon | 0.332954 | 1-4 |
| 17 | South Sevier | 0.270100 | 0-5 |