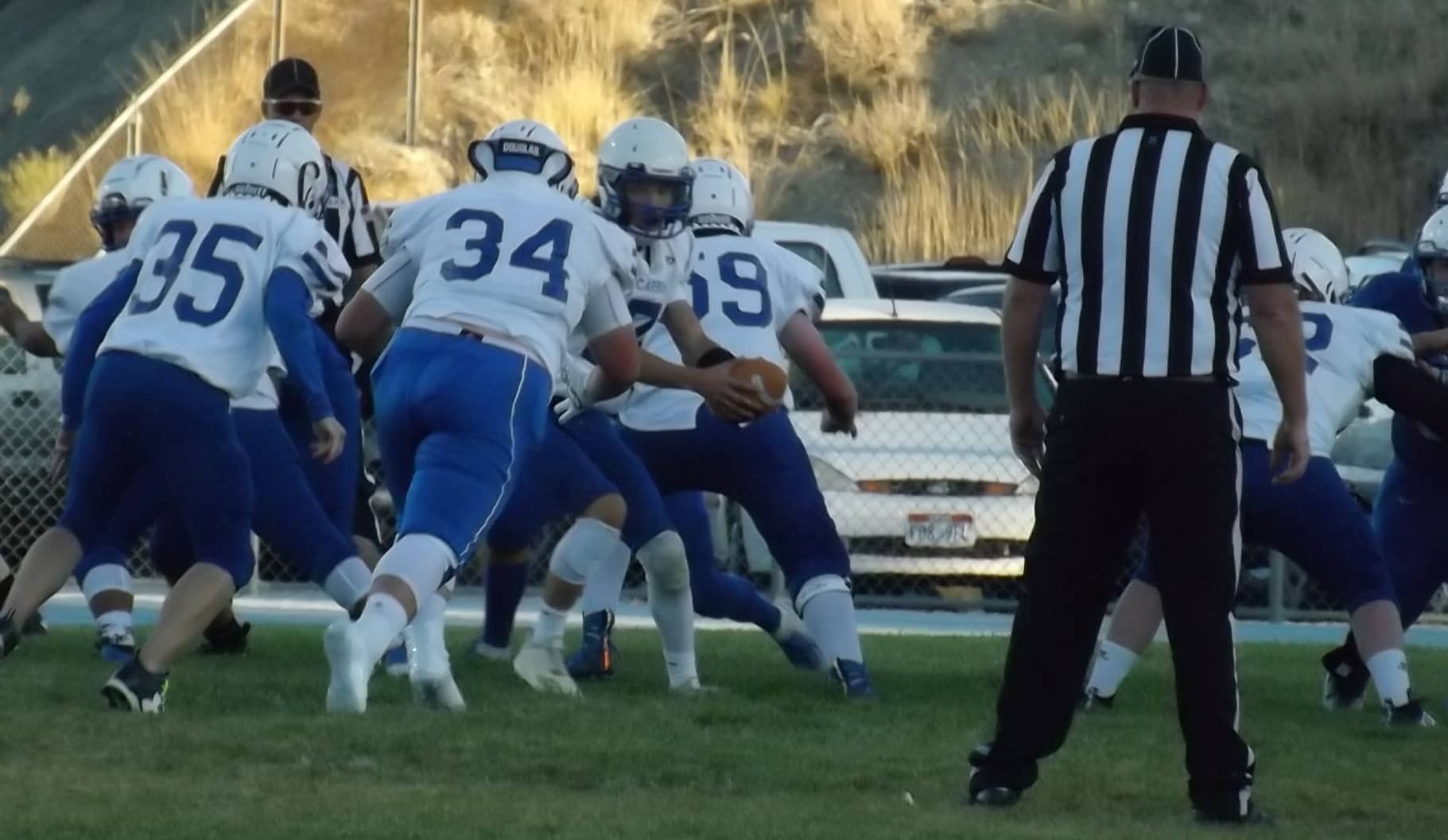 After an even first half the Carbon Dinos were unable to match the offensive success of the Union Cougars in the final two quarters, leading to a 37-20 loss Friday night in Roosevelt.
Tied 20-20 at half time, the Dinos were outscored 17-0 over the final two quarters of play. The loss sends Carbon to 1-4 overall, while Union improves to 3-2.
Friday's contest started with back-to-back kick returns for touchdowns, which was agreed upon before the start of the game. Union's Thayne Arrowchis returned the opening kick 80 yards for a touchdown. Carbon's McKay Parker returned the ensuing kick 80 yards for a score to even the game 6-6.
Carbon captured its first lead of the game with 7:09 to play in the opening stanza as quarterback Keaton Rich scored on a 5-yard run. Zach Chappell's extra point put the Dinos up 13-6.
Filling in for starting quarterback Boone Latham, Union sophomore quarterback Chase Harding even the scored with a 20-yard touchdown pass to Chandler Culp. The two teams entered the second quarter tied 13-13.
It took Carbon just one play in the second quarter to regain the lead as Rich connected with McKaden Whiteleather on a 55-yard pass over the top of the defense. Chappell again added the extra point as the Dinos recaptured the lead 20-13.
Carbon continued to hold the advantage throughout the second quarter before the Cougars tied the game with 16 seconds to play in the half as Harding found Alec Labrum for a 20-yard touchdown pass. The two teams entered the break tied 20-20, but the Cougars had stolen the momentum.
Holding a 27-20 lead going into the fourth quarter, Union added 10 more points to secure the win.
Friday's game was the final non-region tilt of the season for all 3A schools. Carbon will now prepare for the division opener Friday night on the road against the Richfield Wildcats.
With five games now in the books, the Utah High School Activities Association will release the initial RPI rankings Monday afternoon.