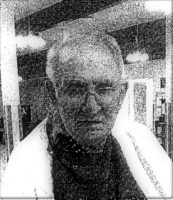 Reed Don Conover passed away October 11, 2020 at his home in Ferron, Utah.  He was born on April 9, 1945 to Reed and Louise Conover.
Don loved spending time with his family.  He enjoyed fishing, working in the shop and helping others.
He is survived by his wife Kathryn Conover; children Rodney Conover, Chana Le (Jason) Behling, Ronda Adams and KC Conover; 27 grandchildren and 11 great grandchildren.
He is preceded in death by daughter Cameo Conover and his parents.
A viewing will be held Wednesday, October 14, 2020 at Fausett Mortuary, Castle Dale, Utah from 6:00 – 7:00 pm.  Graveside services will be Thursday, October 15, 2020 at Ferron Cemetery at 1:00 pm.
Family and friends may sign the online guestbook and share memories of Reed at www.fausettmortuary.com.