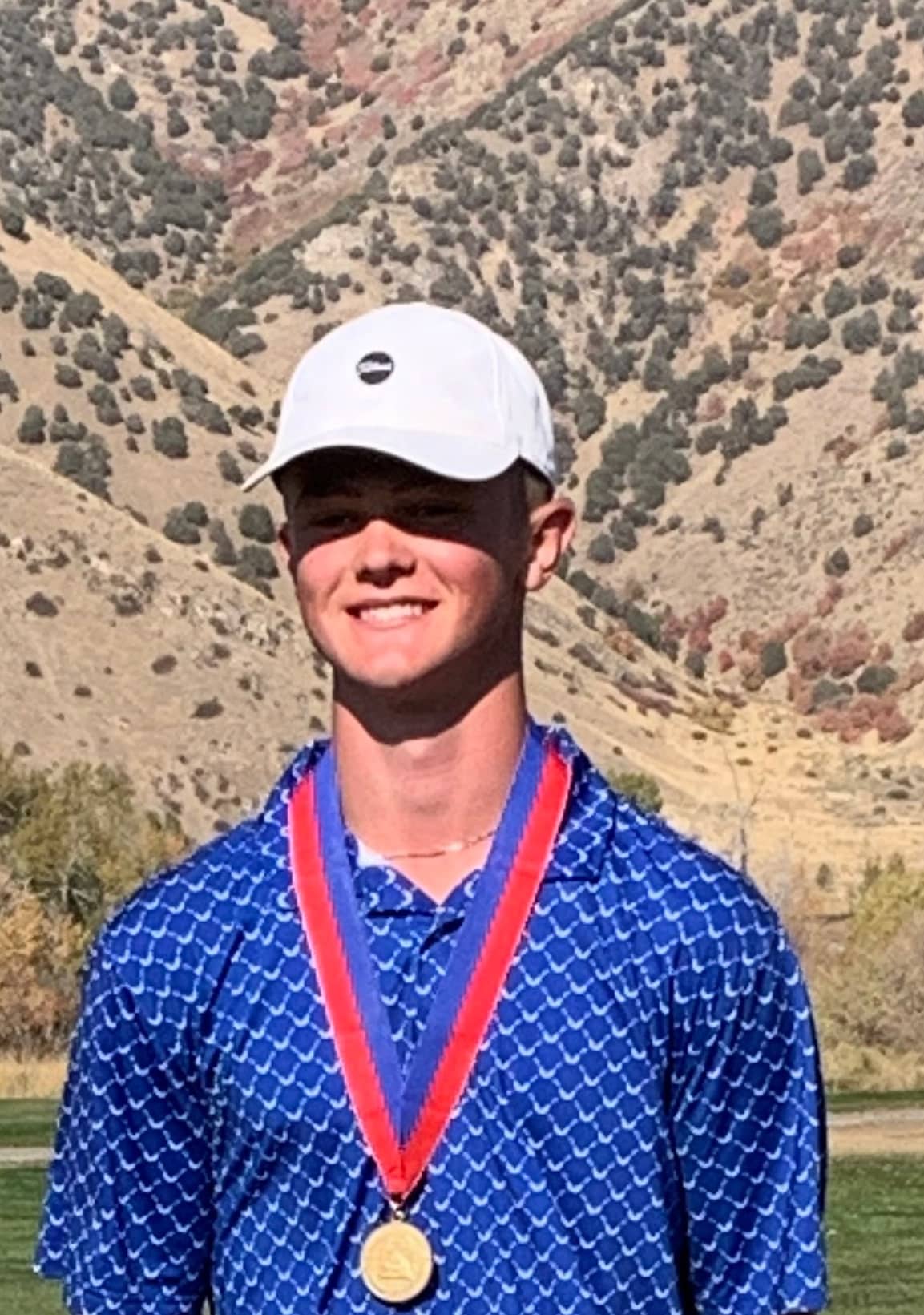 Carbon High School golfer Bode Salas has been named to the 3A All State First Team, it was announced by the Utah Section of the Professional Golfers Association of America Thursday afternoon.
Salas, a sophomore, was named to the All-State First Team for the second consecutive year. The selection comes as no surprise considering Salas ended as the top golfer at the 3A State Championship Tournament in October.
Salas entered the final day of competition at the 3A State Championship tied with Delta Senior Jake Henrie after both shot a 69 on Day One. Salas created a one-stroke lead entering the final hole and then added a birdie to clinch the Championship with a 71, running his two-day total to 140.
As a freshman Salas shot a team low 153 at the State Tournament after leading the team to a Region 12 championship during the regular season.
The Utah Section PGA extends the honor of First Team All-State to the top ten golfers in each classification, the next ten are selected to the Second Team, and the next ten after that are selected to Honorable Mention.
The Utah Section of the PGA of America has been actively supporting high school golf for over 25 years. Twenty years ago they developed the Utah High School All-State Golf Program.
The All-State Golf selection process is unique among all-state honors programs in that it is all by the numbers. Thirty-five percent of a players best region scores and sixty-five percent of their state championship scores are used to rank each player.
All First Team All-State players will be invited to the All-State Invitational tournament and Banquet at the end of May.