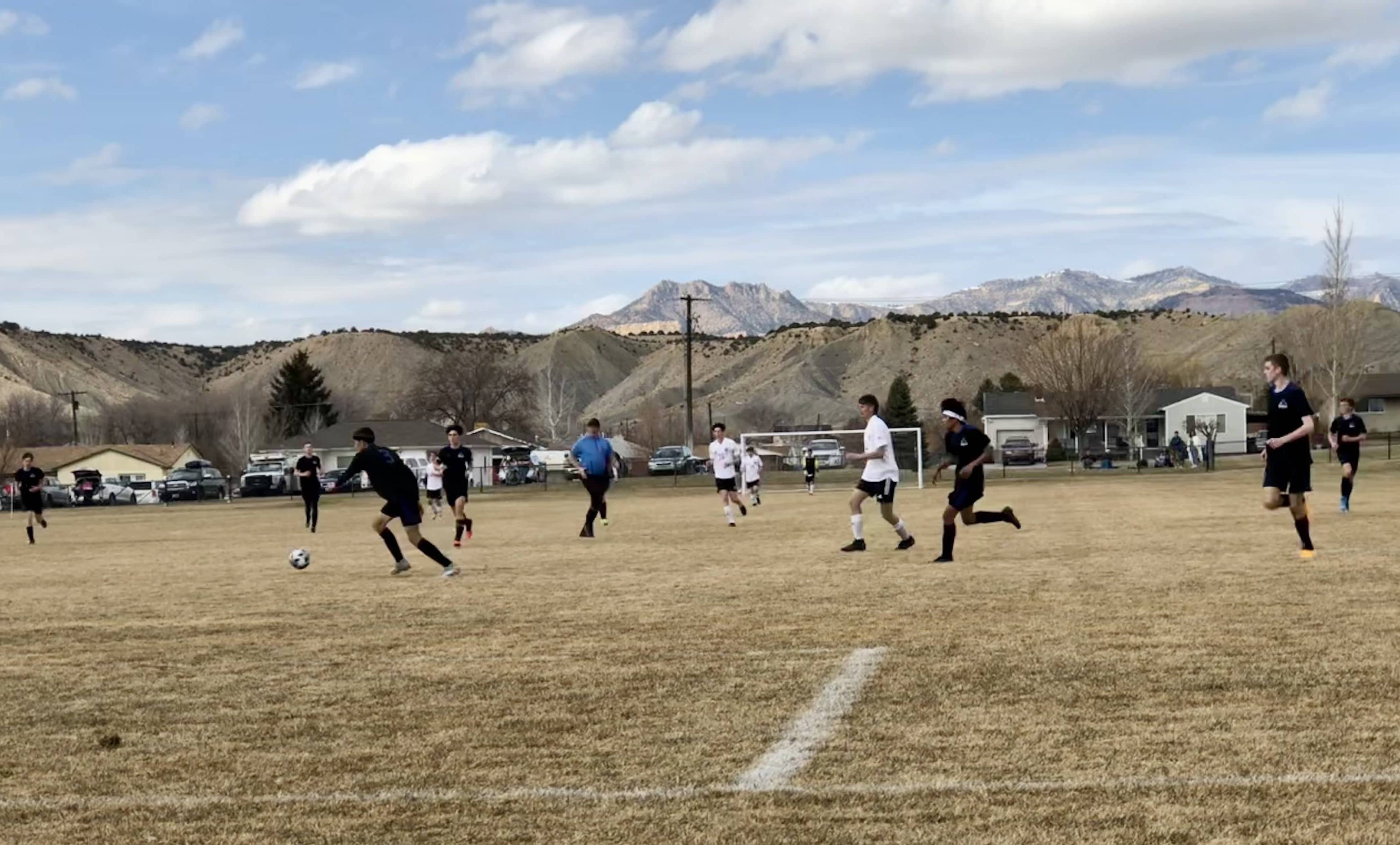 The Dino soccer squad returned from Spring Break to face the San Juan Broncos. The Dinos needed no time to knock off the rust as they got to work quickly, scoring 10 goals in the first half and taking the win on Tuesday in Price.
Carbon soccer is sitting at 4-4 overall and 3-1 in region play. On April 8 the Utah High School Activities Association will release the initial RPI for 3A. The RPI will be used to set seeding when the State Championship Tournament starts on April 30.
The Dinos had six different players score in the game with two, Jackson Smith and Eli Beecher each adding three goals, Beecher would also collect an assist. Merrick Morgan, Max Lancaster and Joe Morley would all find the back of the net once, Noah Bradford also added a goal to go along with six assists. To add to an outstanding offensive effort, Dax Humes would earn a shutout in goal.
Carbon has just six games left before playoff time. They will face Richfield on Thursday looking for the season sweep. They then will go on the road to face Grand and Emery, then be back home to take on the South Sevier Hawks before their final two matches at San Juan and at South Sevier.
The next home contest with Hawks will be Senior Day and it will take place on April 20 at 4 pm.