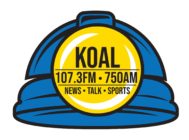 MAIL BAG:
LOOKING FOR (011322):
2-wheel drive pickup/truck in good working condition please text only (801) 673-9662
FOR SALE (011322):
2003 Chevrolet Duramax 2500 HD, 6.6 diesel automatic Allison transmission, 164,000 miles, new tires, complete service done in December, upgraded stereo system, HD towhaul package. The only reason selling is because we ordered a new one. Asking $24,000 OBO please call for more information 637-8561
FOR SALE (011222):
1975 Chevrolet Scottsdale K20, 4 speed, 4 wheel drive, A/C, equipped, 350 engine asking $4,000 please text for more information (435) 262-7518
FOR SALE (011122):
Vizio 32" flatscreen TV w/RCA jacks, 2 HDMI ports, works well w/no issues, owner manual included for $50 please call (801) 885-4627
FOR SALE (010722):
Laying hens, 2 years old asking $5.00 each please call or text 630-1353
LOOKING FOR (010622):
Wire kennel for our garage like a 4×8 at a decent price please call 637-8561
FOR SALE (011122):
Dremel 16" scroll saw
Delta table top band saw
Various machinist hand tools
Call leave message or text 435-650-6421
LOOKING FOR (010322):
4 shares of Scofield Reservoir water please call 630-1549
FOR SALE (123021):
Polaris razor 800 S WITH LOTS OF EXTRAS $6,500 DOLLARS CALL 435-630-8722
FOR SALE (122921):
Versa tube 3 sided 20x20x7 steel carport kit new in boxes $5.500.00 call 630-8722
FOR SALE (122921):
1950's vintage wooden headboard and footboard with frame rails and slats.  Wooden sliding cabinets on headboard.  Very sturdy built.  Asking $100 OBO, will deliver to Price/Helper area.  435-650-0411 for questions and or pictures.
FOR SALE (122321):
2007 PT Cruiser, 130,000 miles needs a fuel pump asking $1,500 OBO
2006 Dodge Dakota Quad Cab, 4×4, fair condition, needs some work and tires asking $5,000 OBO
Please call 820-8146
LOOKING FOR (122121):
Someone to plow by driveway this winter. Please call or text (435) 650-0114
FOR SALE (121621):
24" Craftsman snowblower has electric start or pull cord, runs good, asking $400 OBO. Please text 650-0255 for more information
FOR SALE (121021):
Chevy truck hood that can fit a 2002-2006 for $100
Stainless steel tool box for a truck for $150
Please call 650-5403
LOOKING FOR (120921):
a four-wheeler or go cart in working order. Prefer a seater go cart if possible. Wanting to spend less than $1,500
FOR SALE:
1997 Chevy K2500 Suburban. 217,000 miles. White exterior, blue interior. Rear air, 3rd row seats, vinyl lined interior so no upholstery to clean, pioneer stereo, and running boards. 350 engine It needs the barn door handle replaced; it comes with the part. it needs a spider injector installed. Asking $1,750 or will trade for a 4-wheeler or go cart.
Please call (435) 580-9279
FOR SALE (121021):
Sporter .225 Winchester from 1965, big red W on grip cap asking $1,000. Please text (435) 262-7518
FOR SALE (120821):
Elm and some Russian Olive. Buy a campfire load, pickup load or enough for the season
$55.00 for a 6-foot pickup bed, $75 for an 8-foot bed please call 637-6752
LOOKING FOR (120821):
Pool table please call 687-2206
FOR SALE (120121):
Wiebe Vixen folding skinning knife, fleshing knife & board, tail puller, trap chains & swivels, hide pins $75.00
21 – roof turtle vents $40.00
Please call 888-9909
FOR SALE (120121):
Tour Edge Bazooka golf club set brand new still in package, blue and black in color asking $375
5-piece dining room set w/small round table w/4 stools practically new for $325
Please call 630-5266
LOOKING FOR (122721):
An exercise bike in good condition. Please text 650-5394
LOOKING FOR (122721):
World War II U.S. Army Ike jacket size 40 or 42. Please call 299-5282
FOR SALE (120121):
Counter style glass display case w/shelf & brackets, two drawers at the bottom of case and back sliding doors. $100 firm please call 630-3784 if interested
LOOKING FOR (120221):
Quaky or pine firewood that is cut and split will pick up in a dump trailer. Please call (435) 286-2221, please leave a message if there is no answer
LOOKING FOR (120121):
A burial plot at the Cliffview Cemetery please call 637-2934
FOR SALE (122721)
2006 Ford Ranger w/4wheel drive, bed liner, 116,000 miles, charcoal gray in color, clothe seats, am/fm cassette radio, a/c, extended cab, in good condition
2005 Cadillac w/V8, leather seats, 4 door, gold paint, 105,000 miles in excellent condition
If interested please call (801) 597-8770 for more information
FOR SALE (122721):
Peloton Stationary Bike in like new condition w/clip in shoes size 11 in men's available for additional cost. Asking for the bike $1,600 w/shoes $1,700. Please text or call for information or pictures 630-7079
FOR RENT (122721):
Dump trailer 7×14, can haul up to 8,000 lbs. Rental fee is $75 per day. Please call or text 650-1250
---
PHONE CALLS:
FOR SALE:
3 female Aussie pups for $100 each please call (435) 314-7008