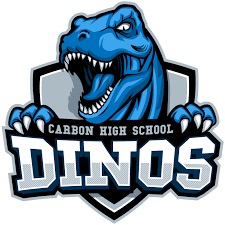 Carbon High School senior Jackson Griffeth earned an All-State Honorable Mention for his efforts on the soccer field, as reported by the Deseret News on Sunday.
Griffeth led the Dinos with nine goals in 2022. The Dinos finished the season 9-6 overall and claimed the Region 12 crown with a 7-1 record in conference play. On two occasions this year, Griffeth scored three goals in a game once against Richfield and American Leadership Academy.
The Dinos lost in the second round of the 3A State Soccer Championships on May 4 against Juan Diego. Layton Christian Academy claimed the top spot in 3A with a win over Real Salt Lake Academy, 4-0 in the championship match.
Coaches throughout the 3A classification vote on the All-State team. The Deseret News selects the MVP, which went to Layton Christian forward Enzo Jaques.