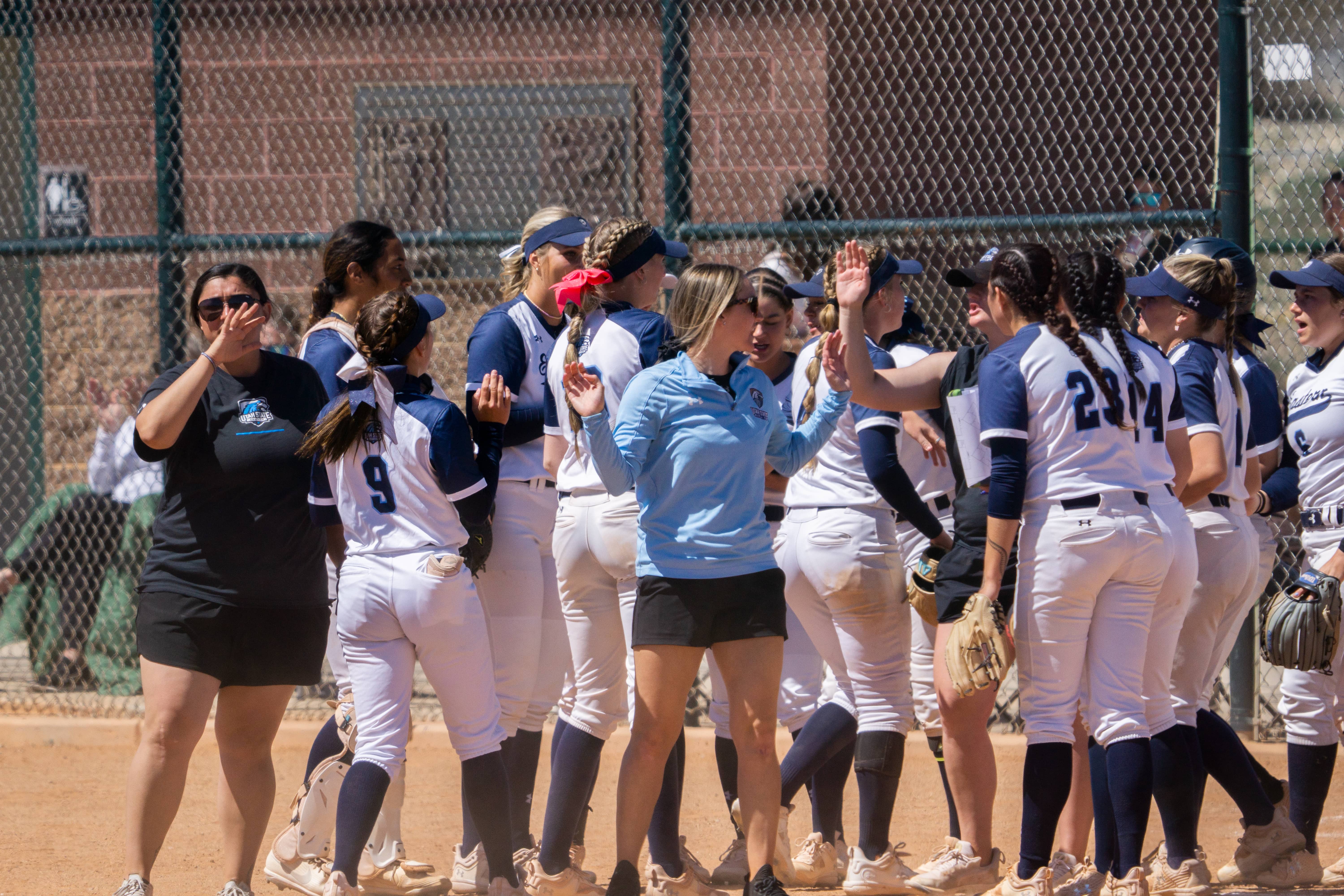 By Jose Briseno, Castle Country Radio:
The spring sports season has come and gone. With that comes the conclusion of the USU Eastern softball team 2022 season. Eastern finished the season with a 20-20 mark in conference play, and 24-29 overall. The Eagles finished third in the Scenic West Athletic Conference standings, their best mark in program history.
The Eagles were sparked by an offensive charge led by sophomore Marisa Bowman and freshmen Kalsey Lopes, Ally Oyanguren and Mackenzie Wright. Wright led the team in batting average after hitting over .500 for the season. Wright finished at .512 while Marisa Bowman finished at .456 with a team-leading 23 home runs. Oyanguren was just behind Bowman in home runs with 21 and also finished with 69 RBIs. Lopes finished the 2022 season with 21 extra-base hits, including nine home runs.
Eastern also had their share of arms in the circle that helped the Eagles win a program-record 20 games in conference play. Emma Marchant was the arm that Eastern rode as she totaled 140.1 innings pitched, almost 50 more than the next closest Eagle. Marchant also finished with 92 strikeouts and a team-low ERA of 6.98. Sydney Smith and Madie Luck were the next featured arms in the circle for USU Eastern. Smith had a 8.14 ERA while Luck had 14 strikeouts.
One thing the Utah State Eastern softball team has in common with other sports on campus is that the roster is full of young talent. With just four sophomores on this year's roster, next season will be one to look forward to as the Eagles will be returning much needed experience to pair with the young incoming talent.
Head coach Shelby Shurtliff finished her third complete season at the helm of the Eagles and had the best season of her coaching career.