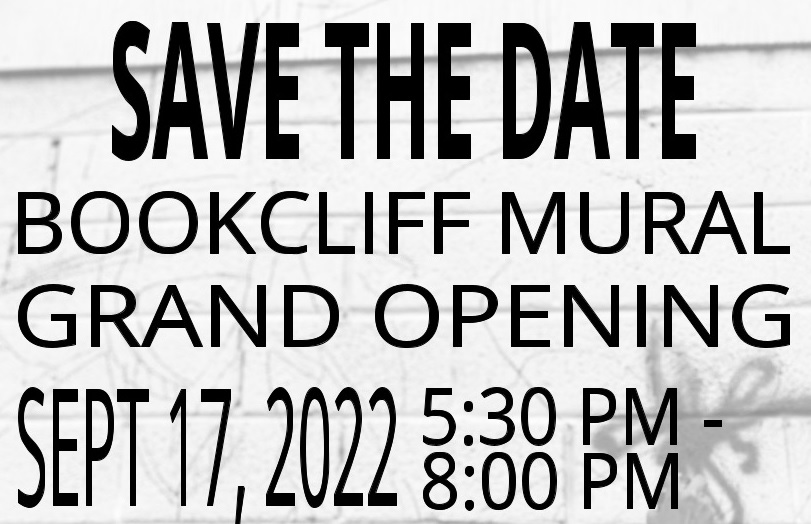 The Bookcliff Mural is almost completed and Price City wants to celebrate the finished product with the community on Saturday, September 17. Castle Country Radio was able to sit down with Mayor Michael Kourianos to discuss the event's details.
"If you want something done, you know just step back and let people take hold of this, and it's been phenomenal with Marianne and Kate, and also with Geri Gamber and Jade Powell the Association of Government, they been helping a lot with this project. With our Main Street pilot project, that's where the money came for the mural, I think that needs to be clarified to the citizens because we had some people say that we're using Price City's money for this mural. This was a grant, this is all grant money and that's why this mural happened," explained Mayor Kourianos. This mural is sparking interest of the history of our community and bringing in travelers from US-6 that have heard about the largest mural in Utah.
The unveiling of the mural event will feature some guest speakers. "This event is, you know on September 17, 5:30 pm. We're bringing in Congressman Curtis, he's been instrumental in helping us in our area. He's a genuine person, all I have to do is call and he'll say, what do you need? and he'll send staff or whatever, so we're going to have him speak. Christine Watkins, Representative Watkins she's also going to be a speaker there, she's instrumental in helping," said Mayor Kourianos. The mayor himself and the artist, Kate Kilpatrick will also say a few words before all the fun, food, and music begins.
"So then we're going to have band, it's called Jake & The Heist, and they're out of Salt Lake, they have quite the following. That's what's going to be exciting. We're going to have a big slide, a 40-foot slide that we've purchased with this money, and we want families, this is a family event," stated Mayor Kourianos. There will be free food for guests to enjoy from local restaurants and this is a great kick-off to a mural that has taken countless hours to complete. The event is free to everyone in the community both young and old.
For more information on this event visit the Price City website at https://www.pricecityutah.com/