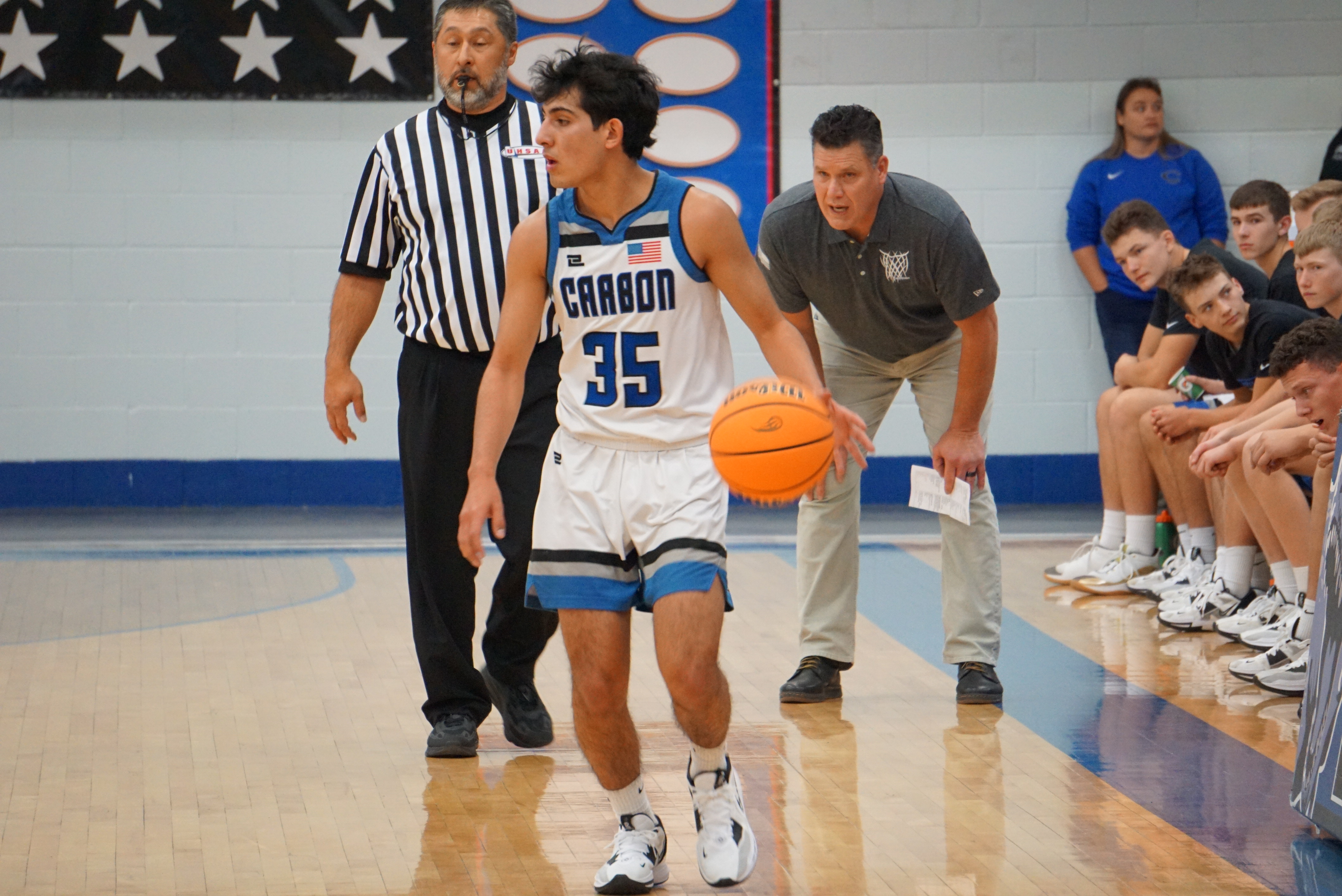 Carbon and Richfield is a fun match-up, there is no denying that, year in and year out. On Friday night, in Richfield it was another example of how fun high school basketball can be, regardless the outcome. Carbon battled the No.2 team in 3A on their own floor falling by two, 51-49.
The Dinos are now 7-8 with a 1-3 region mark and have slipped to the No.13 spot in the state RPI. The Wildcats are playing great basketball right now at 12-4 with the No. 2 mark. Richfield lost a contest back on January 18 to region foe Canyon View.
In the game on Friday night, the Dinos hung right with the Wildcats and even took a 27-23 lead to the locker room at half time.
Coming out in the second half, Carbon gave up a little ground to Richfield but held a one point lead going into the final eight minutes.
In the fourth, the two teams went back and forth, with :11 left in the game, Griffin Wayman of Richfield, hit a three pointer giving the Wildcats the 51-49 lead. On the ensuing Carbon possession, Ashton Ferguson drove to the basket low putting up a heavily contested shot that just wouldn't fall for the Dinos.
Braxton Stevenson had 13 for Carbon with Zeke Wilson putting up 10. Ferguson and Cole Cripps each scored seven in the loss.
This week the Dinos have a pair of home games starting on Wednesday when they welcome Grand (5-12, No. 16) to Price.
In the first meeting the Dinos came out on top 72-59.
Then on Friday, Carbon welcomes the No. 1 team in 3A Manti to the Dinos gym.
The game with Grand is set to begin at 7, of course you can join us on KRPX 95.3 The Peak for the Landon's Diesel Service Pre-game Show at 6:30. You can also stream all the action at castlecountryradio.com