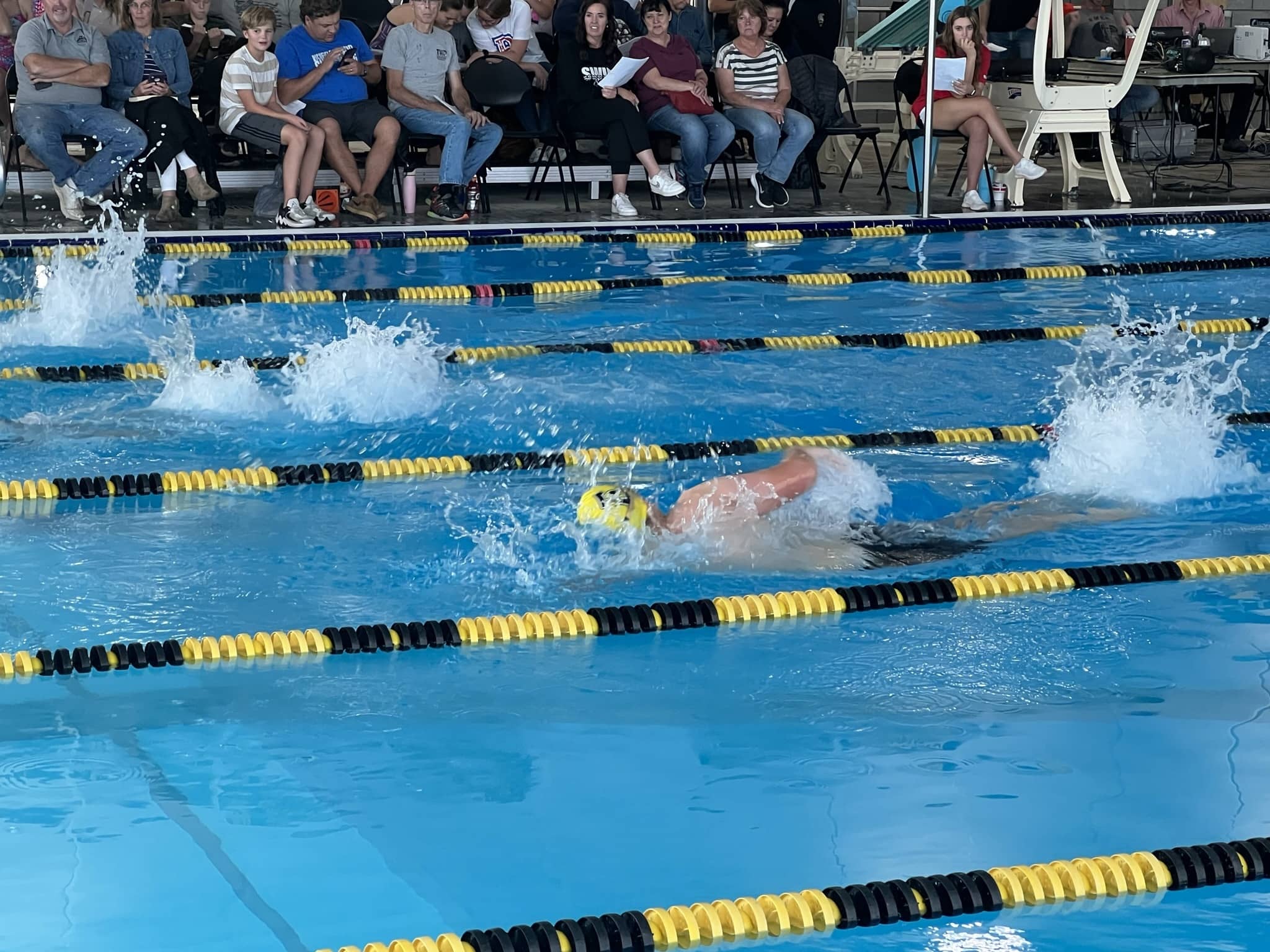 The final meet of the regular season took place over the weekend for the Emery swim team with the Last Chance Invitational at the aquatic center in Castle Dale. The Spartan swim team fared very well with the boys team grabbing first place and the girls team getting a second place finish.
There are now just a pair of meets left in the season starting with the Regionals on Thursday and then the State Championships coming up on February 10-11.
For the boys Emery snagged the top spot with a score of 389.5, which was 20 points ahead of second place Carbon. Richfield, Grand, South Sevier and Gunnison made up the rest of the field.
The Emery boys made the most of relays, as they have done for the majority of the season. In the 200 free relay the team of Bryant Durrant, Tyler Frandsen, Alex Fredrick and Kade Larsen swam their way to a second place finish. In the 400 relay, Chase Huggard , Adam Olsen, Durrant and Frandsen earned another second place spot. And in the 200 medley Parker Jensen was joined by team mates Fredrick, Larsen and Olsen for a third place finish.
Individuals earning top spots were Frandsen who claimed a third place finish in the 100 yard breast stroke, and Larsen earning third in the 100 free.
For the girls it was Carbon in first with a score of  417. Emery took the second spot with 409.5. Richfield, Grand, Gunnison and South Sevier rounded out the rest of the field.
Emery had two swimmers grabbing the top spot in their races. First up, Melody Lake took first place in the 200 yard individual medley, turning in a time of 2:36.72, Lake also earned third in the 100 free, and in the 100 yard breast stroke Carley Young and her time of 1:22.84 claimed top honors. Sydney Carter also earned a second place finish in the 50 free.
In the 200 free relay Carter, Lake, Abby Morris and Purity Mason finished in first with their time of 1:57.51,  and the team of Carter, Lake, Young and Illyria Mason finished the 200 Medley relay in third.
The Spartans now look to this Thursday when they will compete in the Region 12 Championships in Richfield. After that their will be just one meet remaining the State Championships on February 10 & 11 at BYU.
Below are the final scores for the Last Chance Invitational:
| | | |
| --- | --- | --- |
| Place | School (Boys) | Score |
| 1. | Emery | 389.5 |
| 2. | Carbon | 369 |
| 3. | Richfield | 356 |
| 4. | Grand | 275 |
| 5. | South Sevier | 153 |
| 6. | Gunnison | 120.5 |
| | | |
| --- | --- | --- |
| Place | School (Girls) | Score |
| 1. | Carbon | 417 |
| 2. | Emery | 409.5 |
| 3. | Richfield | 294 |
| 4. | Grand | 240 |
| 5. | Gunnison | 82 |
| 6. | South Sevier | 72.5 |