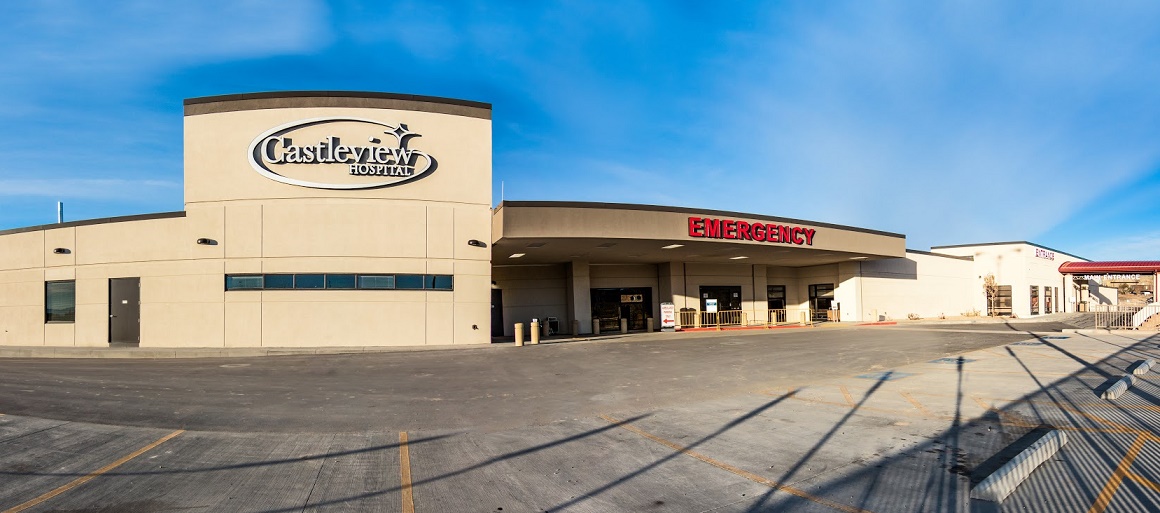 Castleview Healing Horizons is now open in Price, Utah. The clinic offers support to individuals struggling with addiction and those in recovery.
"After working in the Urgent Care for the last six years, I am excited for the new opportunity to care for those within our community who struggle with addiction and support them on their journey in recovery," stated Michael Clark, FNP-C and lead provider at Castleview Healing Horizons.
The new clinic offers a variety of support including medically-assisted therapy (MAT) and medications for opioid use disorder (MOUD). Clark is also the Castleview Hospital Bridge Program provider, so individuals have continuity of care between services.
"Our region is unfortunately seeing high numbers of individuals struggling with opioid use disorder," said Greg Cook, chief executive officer of Castleview Hospital. "Castleview continues to add support services, such as StepOne Service, the Bridge Program, and now Healing Horizons. These services help fulfill a need in our community and are beneficial so that less travel may be necessary for people to get the help they need and deserve."
Since Michael Clark is the primary provider for Castleview Healing Horizons and WorkPoint Occupational Medicine, WorkPoint recently relocated to use the same space. A benefit for employers and employees utilizing WorkPoint is that they now have extended hours in the new location with appointments available Monday through Thursday from 8 am – 5 pm and on Fridays from 8 am – noon. Clark explained, "I have been with WorkPoint since I started my Castleview career, they have an incredible team that has worked hard for our community employers. I am thrilled to be able to offer more hours and services at the Price location."
Castleview Healing Horizons and WorkPoint Occupational Medicine are open and accepting new patients. Both services are located at 230 N. Hospital Drive, Suite 2 in Price, Utah. Appointments may be made by calling 435.637.1697.
About Castleview Hospital
For over 40 years Castleview Hospital has served Carbon and Emery counties and the surrounding area with inpatient and outpatient services at its 39-bed facility and physician practices. The hospital also includes Emery Medical Center, a family practice and urgent care clinic in Castle Dale, Utah, an Urgent Care in Price, UT and Pinnacle Peak Pharmacy. Services range from emergency care to labor and delivery to surgery and many other specialties. Castleview Hospital maintains a Gold Seal of Approval® from The Joint Commission, is an Accredited Chest Pain Center, a Stroke designated facility, a LifePoint Health National Quality Leader, has been named a Top 100 and Top 20 rural and community hospital several times and is a 5-star CMS rated hospital.