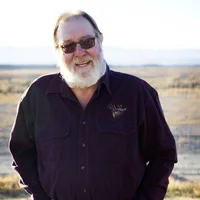 Griffith Thayn, age 68, passed away at his home on November 7, 2023.
He married Mickey Lynn Fausett on June 23, 1973 in Wellington, UT.
Griff worked and retired from Deer Creek Mine. He loved to hunt and camp with family and friends. His favorite pastime was watching his grandchildren play ball. He was always so proud of his five grandchildren.
The family would like to give a special thanks to Scott Mathis and Les Thayn for helping along the way.
Griff is survived by his wife, Mickey Thayn; mother, Renee Thayn; son, Griff L. (Kerstina) Thayn; daughter, Michelle Magann (Scott Bradford), all of Price; sisters, Tara (Mario) Richardson and Doni (Mike) Corbin, both of Moab; grandsons, Tiger (Shonie) Thayn, Derek Thayn, and Gauge Magann; granddaughters, Charlie Rae Thayn and Cadance Magann; brothers-in-law, Rusty (Kerstine) Fausett and Jerry Fausett; and a sister-in-law, Karen Fausett.
He is preceded in death by his fathers, Jess Thayn and Glen Thayne, and his grandparents.
Graveside service, Saturday, November 11, 2023, 3:00 p.m., in the Wellington City Cemetery with a visitation prior to the service from 1:30-2:30 p.m. at Mitchell Funeral Home in Price. Arrangements entrusted to Mitchell Funeral Home of Price and Huntington where friends and family are welcome daily and may share memories of Griff online at www.mitchellfuneralhome.net.