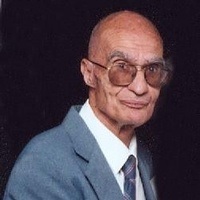 Raymond Rachele was born to Salvatore and Rosina Marchese Rachele on October 29, 1932 in Helper, Utah. He passed away May 10, 2019 in Price, Utah.
Married Shirley Harmon on November 9, 1957 in Price, Utah. They were married for over 61 years. They have three daughters.
Ray served in the Korean War as a sergeant in the Army and taught school for 33 years in Green River, Utah, Fruita, Colorado, and Price, Utah. He started the Special Olympics Program in Carbon County in the 1960's. Ray co-ran the Carbon School District Summer Camp. He worked in scouting for many years and was a member of the Helper Lions Club.
Ray graduated from Carbon High School, Utah State University and Western State University in Gunnison, Colorado.
Ray is survived by his wife Shirley; daughters Debora (Merrill) Peterson, Ferron, Cheryl and Brenda; brothers Sam (Lillian), Oregon, Henry (Dorothy), New Mexico; sister Rosie Gillispie, Salt Lake City, Utah; grandsons Raymond and Kurtis; three great-granddaughters Kayla, Mya, and Sophia; great-grandson Ji'via;
Preceded in death by his parents; brothers Rudy, Orlie, Guido and Aldon; sisters Iola, Helen and Margaret; granddaughter Melissa.
Graveside service, Tuesday, May 14, 2019, 11:00 a.m., at Mt. View Cemetery in Helper. Friends are encouraged to join the family at Mitchell Funeral Home Tuesday from 9:30-10:30 a.m. prior to service. Arrangements entrusted to Mitchell Funeral Home of Price where friends are always welcome daily and may share memories of Ray online at www.mitchellfuneralhome.net.