The Annual Pie Auction is in full swing on KARB Kicking Country 98.3 – Jordan and Mallery have been busy talking to guests such as Mayor Joe L. Piccolo, Rita Vigor, Kristen Watkins and Richard Tatton.
All 50 pies have been donated by several businesses and individuals throughout the Castle Country area.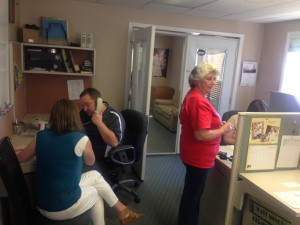 All the proceeds raised go right back into the community in the form of $100 fuel cards. These cards are given to our friends, neighbors and family members that have to travel in order to receive cancer treatments.
To listen to the Annual Pie Auction online just visit the link at https://network1sports.com/station/koal or tune your radio to KARB Kickin Country 98.3 or 106.7 or 101.1; if you would like to place a bid you may do so by calling 637-1167.