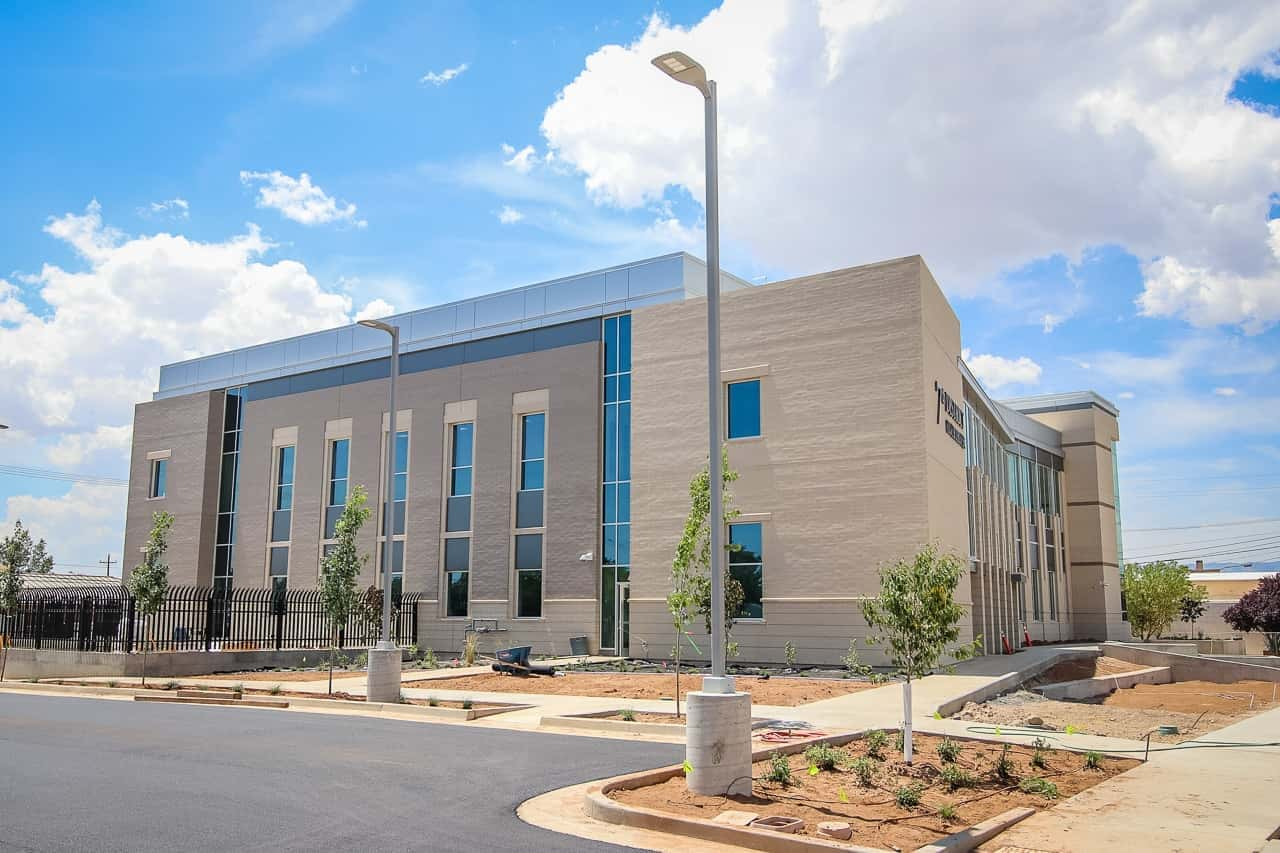 Many citizens have been watching in awe over the last couple of years as the new State of Utah Seventh District Courthouse Building has been being built on Main Street. The spacious building was made possible through an agreement between the State of Utah Courts and Carbon County.
"It's actually leased from Carbon County by the state and that's where the Seventh District Court is housed," said Carbon County Sheriff Jeff Wood. The building will accommodate two district courtrooms and one juvenile courtroom, as well as space for court staff, clerks and Carbon County Sheriff security.
The new structure creates a few challenges for the Sheriff's Office in providing security services to the court which now is larger and multi-level building. "So, it's a little bit of a challenge that way but it's super nice. There is a holding area in the basement that we use and that we can utilize its more secure than the other building was," explained Wood. The most advanced security features are implemented for safety and the latest in technologically has been added to assist in conducting trials and hearings.
Citizens need to remember that the Justice Court is still located inside the Carbon County Administration Building on 751 East 100 North. They are established by counties and municipalities and have the authority to deal with class B and C misdemeanors, violations of ordinances, small claims, and infractions committed within their territorial jurisdiction.
The Seventh District Court is a trial court with jurisdiction to try all civil cases, all criminal felonies, such as homicides, assaults, sex and drug offenses, forgery, arson, and robbery, and misdemeanors in certain circumstances. An important part of the District Court caseload is domestic relations cases, such as divorces, child custody and support, adoption, and probate.
Juvenile Court has exclusive original jurisdiction over youths, under 18 years of age, who violate any federal, state or municipal law, and any child who is abused, neglected or dependent. The court has the power to determine child custody, support and visitation in some circumstances; to permanently terminate parental rights, and to authorize or require treatment for mentally ill children or children with disabilities.
To learn more on Utah Courts visit https://www.utcourts.gov/
PHOTO COURTESY OF UTAH COURTS