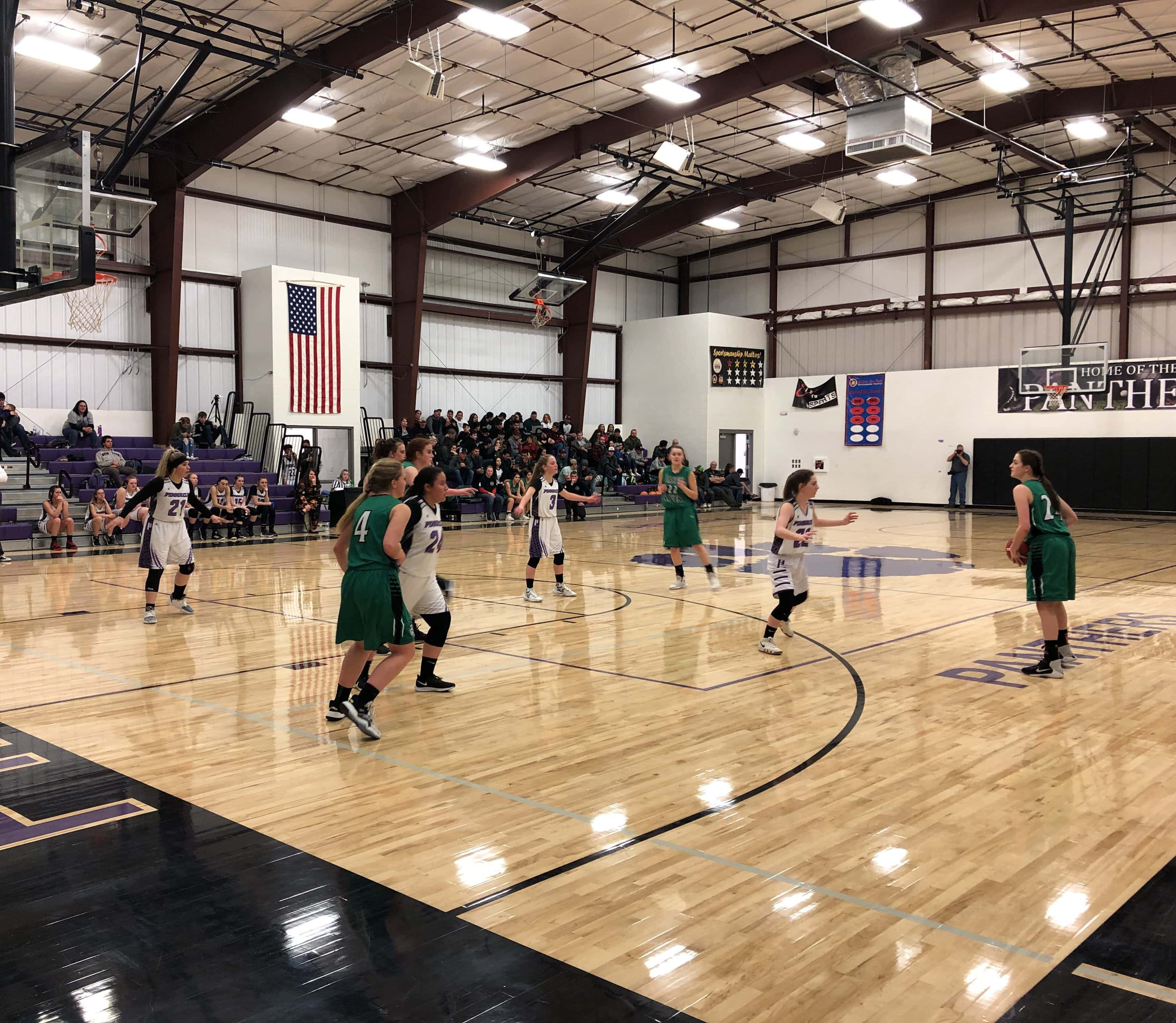 The Pinnacle Lady Panthers had lost their last three games, and were entering last nights home contest with the Grand County Devils sitting at 7-7 with the No. 13 ranking in 1A. Playing to a seven point lead at the end of the first quarter, Grand would cut that lead to three headed in to halftime. The Panthers would come out in the second half and secure the 51-45 victory.
Grand has had their struggles this season going 1-13 overall and sitting at No. 18 in the 3A ranks. These two teams played back in December with Pinnacle taking the win 40-38 in Moab.
Pinnacle would play it pretty close in the first half but would explode in the third, out scoring the Red Devils by 10 pushing the score to 39-26 at the end of the quarter. The Panthers would give up a little ground in the fourth but would hold on for the six point win.
Leading the way for the Grand County Red Devils was Josalyn Murphy with 17 points. Megan Zunich added 11 and Tenney Cook had seven in the losing effort.
The Panthers were led by Stephaine Sasser with a game high 18 points to go along with her 11 rebounds. Kemery Stuckenschneider had 14 to go with three rebounds and two assists and Destinee Andrews added 11 with seven rebounds. This win comes just as Pinnacle heads into their toughest games of the season.
The next two games on The Panthers schedule are road contests with the No. 2 and No. 3 teams in 1A. On January 24 they will travel to Montezuma Creek to face Whitehorse (12-3 and No. 2) and then the next day will face Monument Valley (12-4 No. 3). This will be the first time they have faced these teams this year.
We will post updates of these two contests as soon as they become available.
The next home game for the Panthers will be on February 8 when they will face Monument Valley.