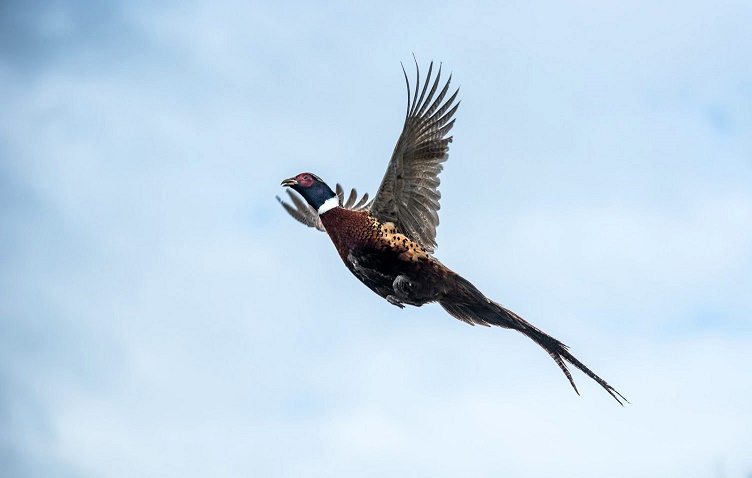 The Division of Wildlife Resources (DWR) will be hosting a Youth Pheasant Hunt on Saturday, October 31. Castle Country Radio sat down with Conservation Outreach Manager, Aaron Bott to discuss the details about this upcoming hunt.
"We have a free youth pheasant hunt, so youth that's 17 years or younger, all you have to do is have your hunter's education taken care of. We are going to be limiting this event to 15 participants. It's going to be out at Emery County at Desert Lake, it will take place on Halloween in the morning, we should be done by 12:00 pm," said Bott. Desert Lake is about three miles out from the town of Elmo toward the Cleveland-Lloyd Dinosaur Quarry.
Any youth that are interested in participating in the hunt can contact the local DWR office to sign up. "If you want to register, again because its limited to 15 participants, you need to call in to the Price office, the Division of Wildlife Price office, their number is (435) 613-3700 and call in and sign up, and we'll give you more information once you're registered," explained Bott. Participants are required to bring their own firearm, although there will be bird dogs on hand, hunters are invited to bring their own birding dog if they wish.
The Utah general season deer hunt starts this Saturday. If you would like to have your deer checked by DWR they will be set up in Wellington at Miller's Travel Center. "So, if you're interested in getting you deer checked for CWD, that's Chronic Wasting Disease, we will have a station just outside of Wellington, actually we're just going to do that one station in our Southeastern region this year. You can find the information of where to stop if you interested having your deer tested for free at our website and that the just the Division of Wildlife website," stated Bott. The website will list all the checkpoints taking place within the state. The website can be found at https://wildlife.utah.gov/
The temperatures are cooling down and water levels are low which means there is not much time left to launch a boat. "Water levels on a lot of our large lakes or reservoirs are pretty low right now which makes launching boats pretty challenging. Scofield is a great place to still go. A lot of these water bodies are doing well as far as shore fishing goes but if you're trying to get out in a boat be warry of that. I know Huntington has really low water levels right now, I don't know if you actually able to launch a boat," said Bott. Anglers need not to worry because ice fishing season is right around the corner.
To stay informed on the latest DWR news visit their Facebook page.