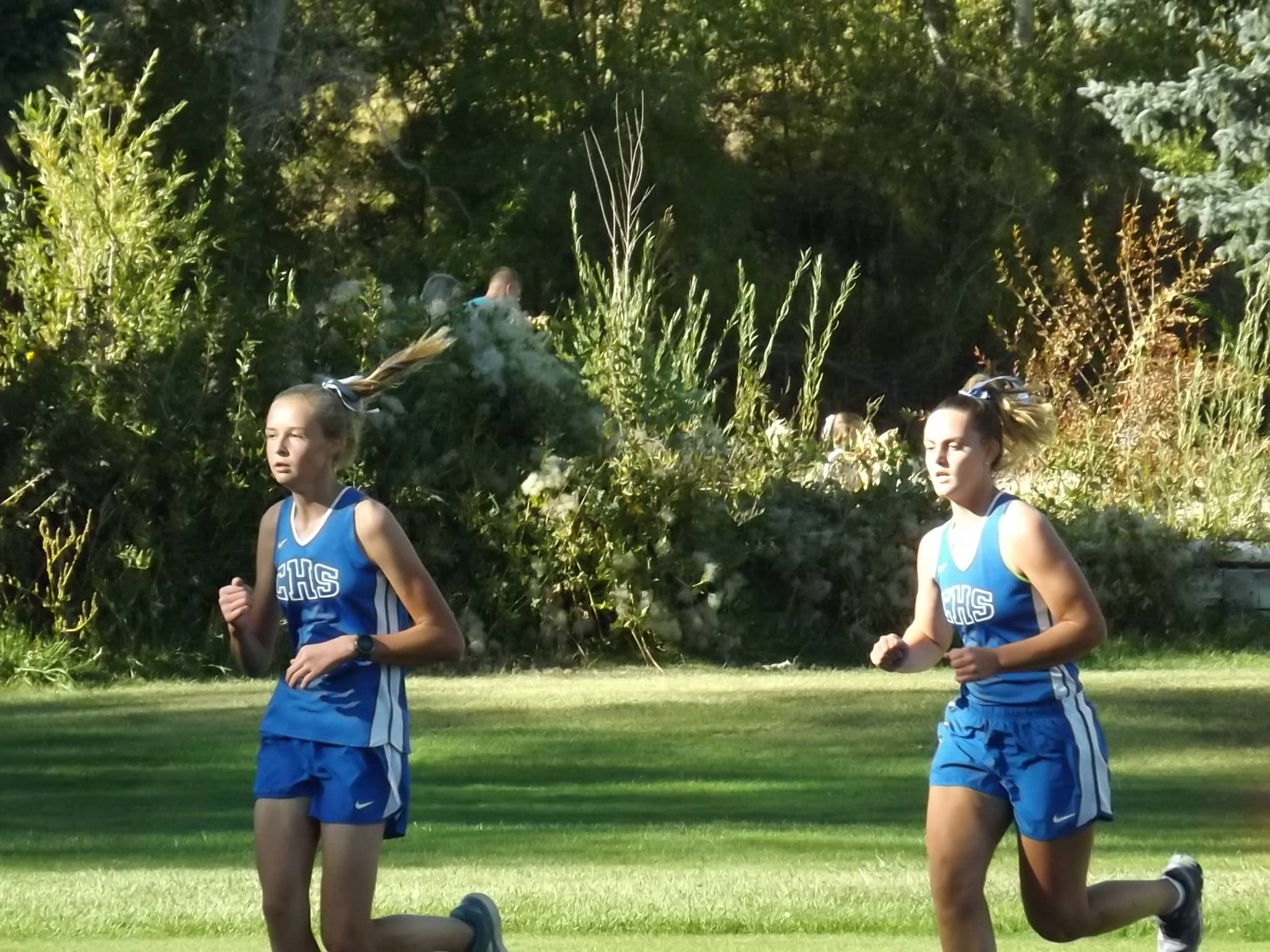 The Carbon girls cross country team claimed first overall in the Region 12 Championships held at the Carbon Country Club on Tuesday.
Facing the four other squads from the conference, Carbon finished the day with 31 points followed by Richfield with 59 and Emery with 72.
Ambree Jones finished in third place overall with a time of 20:48.4. Sophie Taylor came in fifth at 21:21.4 and Erin Stomness 15 seconds later at 21:36.1 to give her a sixth place finish.
The Carbon boys finished the meet in third place with 69 points behind Richfield with 46 and Emery who claimed first with 45 points. Kobe Cruz was the top runner for Carbon finishing in sixth place with a time of 17:20.8, Easton Humes finished in eight place at 17:23.9 and Braxton Ware in 16th coming to the finish at 17:59.0.
Carbon will now turn its focus to the 3A State Championship Meet, which will take place on Thursday, Oct. 22 at Soldier Hollow in Midway. The girls will open the day at 11:00 a.m., followed by the boys at 11:30.
Below are the final scores for both teams and individuals:
| | |
| --- | --- |
| Team | Points |
| Carbon | 31 |
| Richfield | 59 |
| Emery | 72 |
| San Juan | 99 |
| Grand | 112 |
| | |
| --- | --- |
| Runner (Girls) | Time |
| 3-Ambree Jones | 20:48.4 |
| 5- Sophie Taylor | 21:21.4 |
| 6-Erin Stromness | 21:36.1 |
| 7-Ellie Hanson | 21:44.0 |
| 10-Lilly Seely | 22:29.4 |
| | |
| --- | --- |
| Runner (Boys) | Time |
| 6- Kobe Cruz | 17:20.8 |
| 8-Easton Humes | 17:23.9 |
| 16-Braxton Ware | 17:59.0 |
| 20-Pierce Bryner | 18:05.7 |
| 21-Nathan Engar | 18:06.4 |