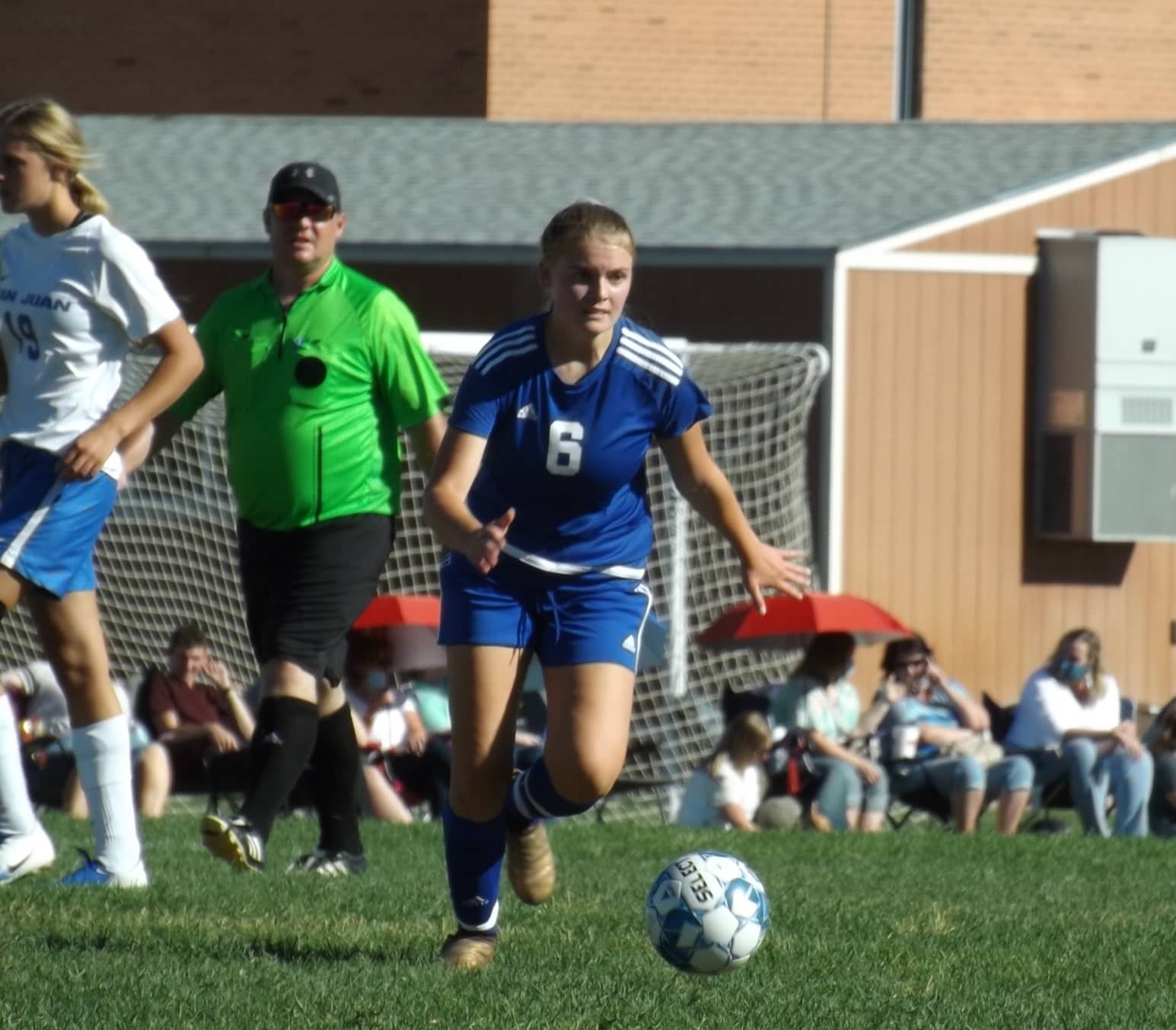 Carbon High School senior midfielder Ryan Brady has been named to the 3A All-State First Team, it was announced Tuesday afternoon.
Leading three Carbon All-State selections, Brady was a driving force behind Carbon's 2020 season. Accumulating a record of 11-6 overall and 7-3 in league play, Carbon advanced to the quarterfinals of the 3A State Tournament.
Scoring a team best 28 goals during her senior campaign, Brady delivered over five multi-goal games, including four scores against Grand on Sept. 29.
The 2020 First-Team selection comes for Brady following a Second Team selection for her 2019 junior campaign.
Sophomore defender Beverly Lancaster landed an All-State Second Team selection, marking the second straight year she's received All-State recognition.
Voted as a defender, Lancaster helped Carbon become one of the best defensive teams in the classification. She also found the back of the net seven times, placing her third in goals scored on the team. As a freshman in 2019 Lancaster was named an All-State Honorable Mention.
Goalie Emma Flemett was named as an Honorable Mention as she completed her sophomore season as a key instrument to the Carbon squad.
Playing in 16 of the 17 games, Flemett finished with 147 saves, averaging nine per tilt. As a team Carbon recorded six shutouts on the season.
The 3A All-State teams are voted on by coaches throughout the classification.