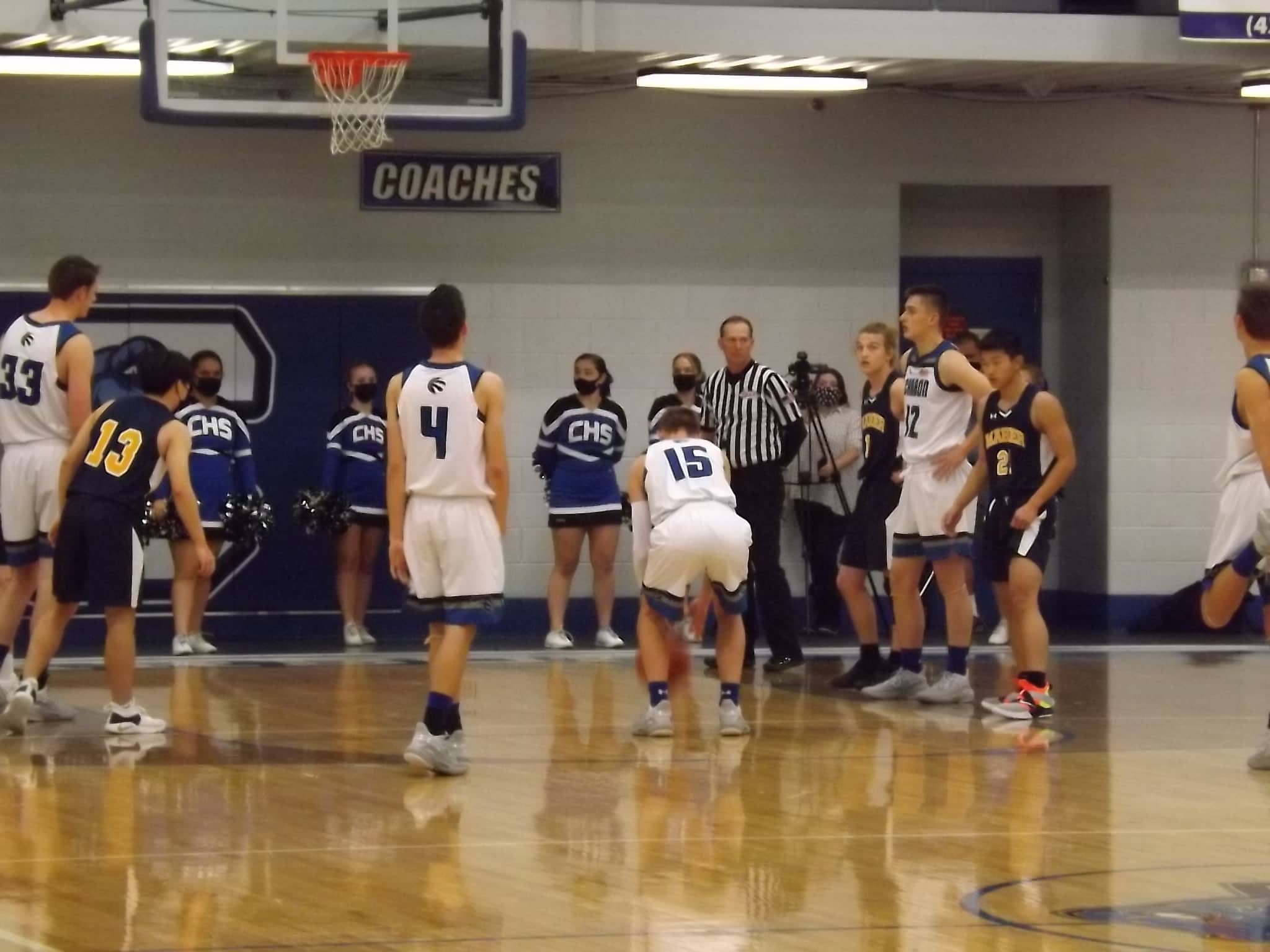 Faced with a three-point deficit at the end of the first half, the Carbon Dinos played two solid quarters of basketball to top the North Sevier Wolves 61-54 Tuesday night in Salina.
Entering the first game of a back-to-back set, the Dinos started slow on both ends of the floor. Trailing 29-26 at the break, Carbon responded by outscoring the Wolves 22-13 in third quarter to eventually earn the win.
Senior Caleb Winfree poured in a team-high 15 points as he knocked two shots from the three-point line to lead the Dinos in the win. Preston Condie and Noah Bradford both finished with 13 points and Keenan Hatch contributed 12 in the balanced offensive effort.
Despite shooting 50-percent from the free throw line, the Dinos converted seven three-point shots, compared to just three from North Sevier.
Marshall Okerlund scored a game-high 17 points to lead the Wolves in Tuesday's setback. Ethan Fielding chipped in with 13 and Keaton Peterson ended with nine.
Now 7-3 overall, the Dinos will continue a busy stretch throughout the week that includes a non-region game Wednesday night against the American Leadership Eagles.
Following Wednesday's game Carbon will prepare for the second Region 12 contest of the season when they travel to meet the Emery Spartans in Castle Dale.
Both Carbon games will air on KRPX 95.3 The Peak. Live Coverage of Wednesday's game will begin at 6:30 p.m., Friday's coverage will start at 6:00.