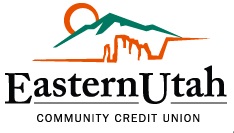 The deadline for the Eastern Utah Community Credit Union (EUCCU) scholarship is quickly approaching on March 1. IT Specialist/Marketing, Paige Anderson took time to come to Castle Country Radio to talk about all the details.
"So this scholarship, once again it's just for USU Eastern, its is in the hopes of bolstering our community even more. You can apply online at our website. It will be at least $1,000.00 but depending on who else applies, how many qualify, we are willing to give out more than that. We have two main simple qualifications, you have to be a member of Eastern Utah Community Credit Union and you have to be a full-time student," said Anderson. She was a recipient of the scholarship at one time when she was in school and credits EUCCU in helping her succeed in school. This scholarship will be for the 2021-2022 academic school year.
EUCCU is always looking for different ways to give back to the community. "We care so much about our community and that's a big part of my job personally is putting on some of the events we do. Our biggest one being our annual Pumpkin Festival, where we but a bunch of pumpkins, sell them to our members and all of the profits go towards our Angel Tree and we have our mascot there. Our Angel Tree is another big one that's something that we work on all December long, getting gifts in, wrapping them. We have our Easter Piggy Hunt; we're working on doing a summertime event for the community. We've done movie nights. We're just constantly looking for ways to invite the community in and give back to the community and so our scholarship is just another way of doing that," explained Anderson.
Anyone interested in applying for the EUCCU can do so by visiting their website at https://www.euccu.com/