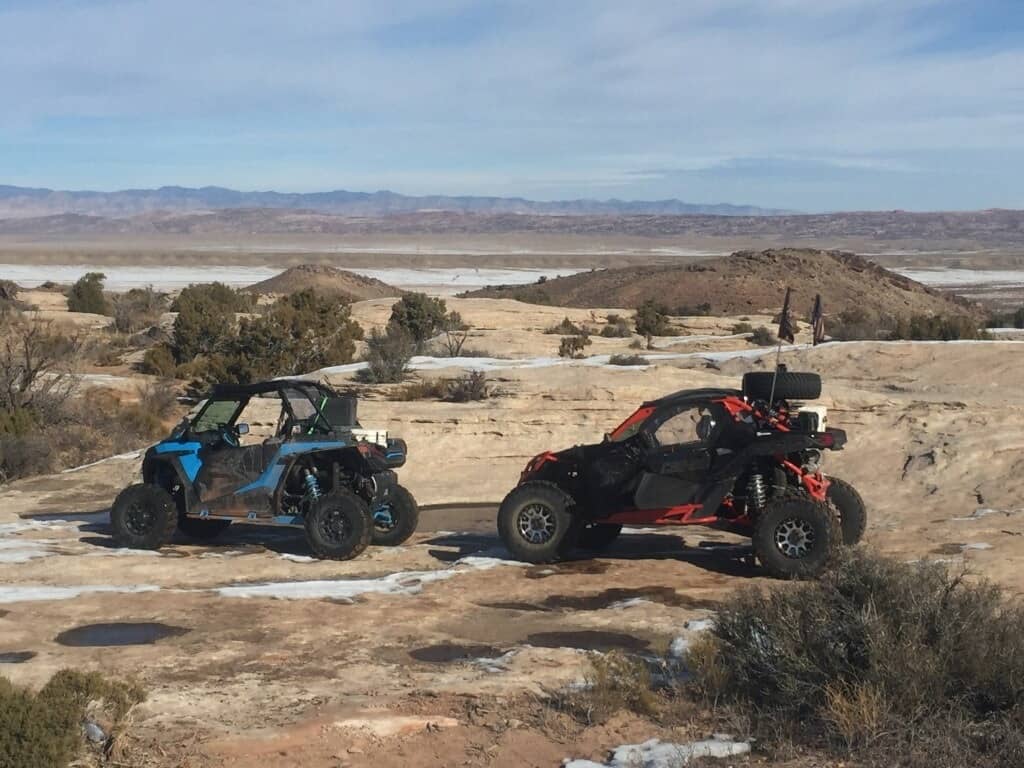 The Castle Country OHV Association will be hosting their 21st Annual A Swell Cure for Cabin Fever Poker Ride on Saturday, April 17 at 8:00 am. Event Organizer, Wayne Pahl stopped by Castle Country Radio to talk about all the details.
"So we're going to be out on the San Rafael Swell Recreation area. We'll have signs posted. It's about 25 miles in and we're going to be at the corrals at the south side of Cedar Mountain. Registration is from 8:00 am to 11:00 am and specifically sharp at 11:00 am because after that we won't be able to give you cards. Its takes about four hours to get through the ride and we want everyone to get back so we can do the prize handouts," said Pahl. Riders will travel Highway 10 South from Price, traveling 30 miles towards Castle Dale. A sign will indicate San Rafael Swell area, turn left to go east. Travel 22 miles east towards corrals. Registration tent and parking area upon arrival. Signage markers will be posted.
"When you show up at the registration tent, you're going to fill out a registration form. One in particular thing ask you to acknowledge is that this is a no alcohol event on the trail. Our poker hands are $10.00 for the first hand, $5.00 for each additional hand. So you can get or buy as many as you would like," said Pahl. The Castle Country OHV Association will also have some swag available to purchase at the registration table. Proceeds from the event will assist the Castle Country OHV Association with various expenses and future events.
To be a member of the Castle Country OHV Association there is a $25.00 annual fee and they schedule different rides each month.  "We just came back from a Kanab ride last month. Next month we're going to go to Vernal, and June we're going to go to Henry's Mountains, July we're going to be up on Avintaquin Trail, in August we're going to go up on the Arapeen Trail, September we're going to go to Green River, October we're going out to White Wash. So yea we've got a 12-month rotating calendar," stated Pahl. You do not have to be a member to enjoy the monthly rides. To learn more about the Castle Country OHV Association visit their website at http://castlecountryohva.org/index.php
PHOTO COURTESY OF CASTLE COUNTRY OHV ASSOCIATION