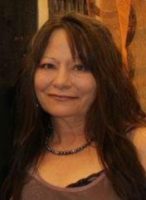 Paula Milano, age 63, passed away April 28, 2021 at Utah Valley Hospital after a brave fight with a long illness.
She was born December 20, 1957 in Salt Lake City, Utah to Albert and Shirley Whitaker.  She was a sister to Connie and Janice.
Paula met Rick Milano on October 9, 1992 and they married shortly after on May 22, 1993 in Elko, Nevada.
During her life Paula would go on to have seven children, Natalie (Richie) Fratto, Kim (Colton) Wilcox, Brett (Ashley) Milano, Georgie Midvag, Eric Midvag, Christopher Funk and Stephen Funk; 12 grandchildren and three great grandchildren.  Those who knew Paula best knew that she was caring, loving and above all else the strongest woman you have met.  She was and will always be loved and deeply missed.
A celebration of life will be Sunday, May 16, 2021, 1:00 p.m., Juniper Pizza on main street in Price.  Arrangements entrusted to Mitchell Funeral Home of Price where friends are always welcome and may share memories online at www.mitchellfuneralhome.net.