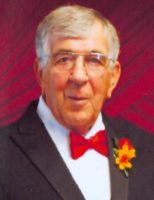 On the afternoon of October 10, 2021 Gary Seth Williams passed away at the age of 74.
Gary was born June 2, 1947 to Willis and Mary Catherine Williams in Johnstown, PA. They later moved to Mystic, CT.
In June of 1966, at the age of 19, Gary joined the United States Army. After basic training, he was stationed in Germany before serving in Vietnam as a heavy equipment operator in the earth moving Platoon of D Company, 169th Engineering Battalion stationed at the Long Bihn post.
After Gary was honorably discharged in 1969, he worked at the American Red Cross in Johnstown, PA. There he met the love of this life, Deborah Lee Garrity. Gary and Deborah were married April 7, 1973. They have been married for 48 years.
Gary moved his family to Orangeville, Utah in 1980 when he went to work for Emery Mining Company at the Wilberg Mine. After 30 years, he retired from Deer Creek Mine as a heavy equipment operator.
Gary was known for being a man of little words. However, start talking about Nascar and you might not get a word in edgewise. He enjoyed everything about Nascar. He tried to never miss a race on TV and even traveled for a few years to watch the race at the Las Vegas Motor Speedway. Gary's other passion was his ATVs . His favorite place was camping at the Little Sahara Sand Dunes with family and friends.
He is survived by his wife, Deborah; two children, Eric (Stephanie), Heather (Waylon); and three wonderful grandchildren, Taelyn, Kamryn and pap pap's little buddy Zayden.
Gary is preceded in death by his father, Willis; his sister, Carol; and his mother, Mary Catherine.
Per Gary's wishes a private family service will be held at a later date. Arrangements entrusted to Mitchell Funeral Home of Price and Huntington where friends are always welcome daily and may share memories of Gary online at www.mitchellfuneralhome.net.