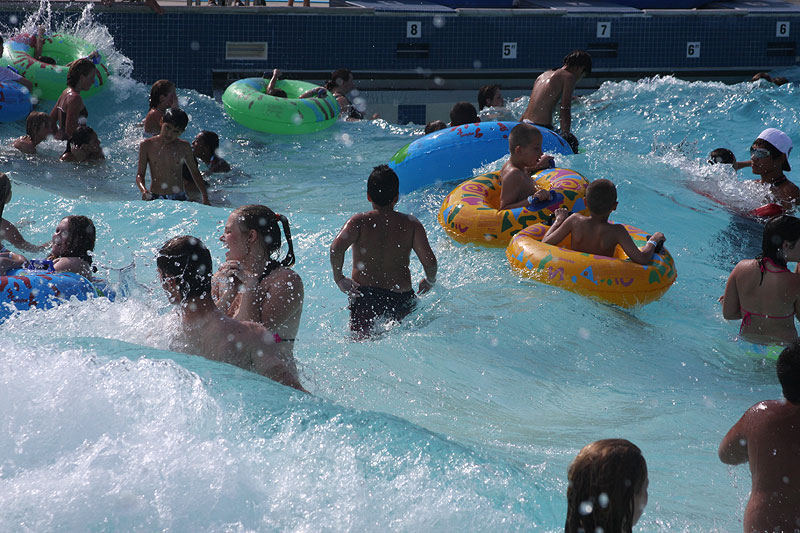 The Desert Wave Pool is excited to be hosting their annual Spook and Swim event on October 27 through October 30 from 7:00 pm to 10:00 pm. Aquatics Director, Tamara Gray was eager to share all the event details with Castle Country Radio listeners.
"We have our spook alley but then it kind of takes you through this little spooky boat ride that we will be offering on October 27 through October 30, we will have later hours, we'll stay open until 10:00 pm. So you can not only just go through the spook alley, but you can go swimming as well. We'll have movie night on October 29 and October 30. The October 29 will be our family friendly kind of movie, Halloween movie and then on October 30 we'll do more like a teen horror movie," stated Gray. This event is open to all ages and regular admission applies, adults $4.00, and children 4-11 years old $3.00.
Officials at the pool are gearing up for another session of swimming lessons. "So we run them all year round. We have our fall/winter session going on right now, we started one on Monday. They are two days a week either Mondays and Wednesdays or Tuesdays and Thursdays. You still get eight lessons, they run for four weeks and like I said are next one will start on November 8, it will run for four weeks. So I think it takes us into the first week of December and then we kind of take close to Christmas off, then we'll start them right back up in January," explained Gray. The cost for the swimming lessons is $35.00 per session. There is also the option of private lessons available too.
There is also something fun at the Desert Wave pool for adults such as their lap swim and water aerobics. "We do offer it from 8:30 am to 9:30 am in the morning on Mondays, Wednesdays and Fridays – you know moms, dads, you get your kids dropped off at school and you want to come back at 8:30 am we have that class. We also offer it Tuesdays and Thursdays in the evenings and its usually something different every day so you can come try it out the first time is free and we have punch passes that you can come try it out after that," said Gray. The cost for water aerobics is $3.50 or $24.00 for a 10 punch pass.
To keep informed on all the fun activities taking place at the Desert Wave Pool visit their Facebook page.