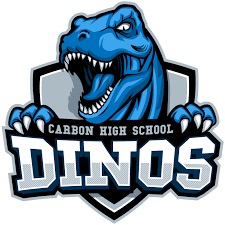 The Carbon Dinos have enjoyed being home for the first three games of the season, in fact they will play three more before they head out for their first home game on December 8. The Providence Hall Patriots came to Price Tuesday night and when they left they took a 71-51 win with them.
The Dinos opened up this season with back to back victories, a blowout win over Delta and a nail-biter against Union. When the contest with Providence Hall began the Carbon fans maybe thought that they were going to get another close one with Carbon holding a slim 13-11 lead at the end of the first quarter.
The middle quarters turned out to be trouble for the Dinos as they were outscored by seven in the second and six in the third.
Going into the fourth down 49-38, the Dinos were forced to play catch-up with the Patriots, but couldn't over come the distance and took their first loss of the season.
Rylan Hart led the Dinos scoring 23 points and grabbed seven rebounds. Jackson Griffeth dropped in nine and pulled down three boards. Jordan Fossat added eight with four assists and three steals and Paxton Kimber grabbed seven rebounds for Carbon in the loss.
The Dinos will begin the last three games of their home stand on Wednesday Dec. 1 against South Sevier. Last season in January the teams met up with Carbon taking the 73-61 win.
Tip-off is set for 7 p.m..